Close to four years have passed since one of the most memorable games in the history of the Army-Navy football rivalry, but the scene stays fresh in Cooper Simpson's mind.
The former Buford lineman was an Army freshman with a front-row view of what happened Dec. 10, 2016, when his Black Knights defeated Navy 21-17 and snapped a 14-game losing streak in the series.
"I've been to some big college football games in my life, but I don't know if I'll ever feel anything like that again," Simpson said.
The momentous victory is part of a vault of memories from the U.S. Military Academy that are savored by Simpson, who graduated from the West Point, N.Y., institution this year with a degree in law and legal studies with an environmental engineering track.
He enjoyed two more wins over Navy after the streak-breaking victory in 2016.
"The three Navy wins are awesome memories," Simpson said. "I got to take a picture with the President in the Oval Office after winning the Commander in Chief's Trophy (over Navy and Air Force). Throwing my hat on graduation day is a great memory. Taking both Oklahoma and Michigan to overtime the last two years. I know neither of those ended up going our way, but those are things that stay with me forever. That and just the day-to-day grind of the Academy with great people."
Academy life is crammed full of challenges, mentally and physically. The academics are tough. Military life is different. The physical aspect was a huge hurdle for Simpson from the time he arrived at West Point.
He tore up his shoulder in the first week of his first fall camp, and surgery put him out for the season. He made the travel squad as a backup center as a sophomore in 2017, then injured his other shoulder. After spring practice in 2018, he met with Army head coach Jeff Monken about his future.
Simpson, who played at 6-foot, 270 pounds as a sophomore, dealt with the shoulder injuries and was concerned about the physical requirements of the Academy with his lineman weight. The consensus after that conversation — Simpson's playing career at Army was over after two seasons. It wasn't the end of his time with the football program, though.
Monken made Simpson the offensive student coach, a role he held the past two years with the Black Knights.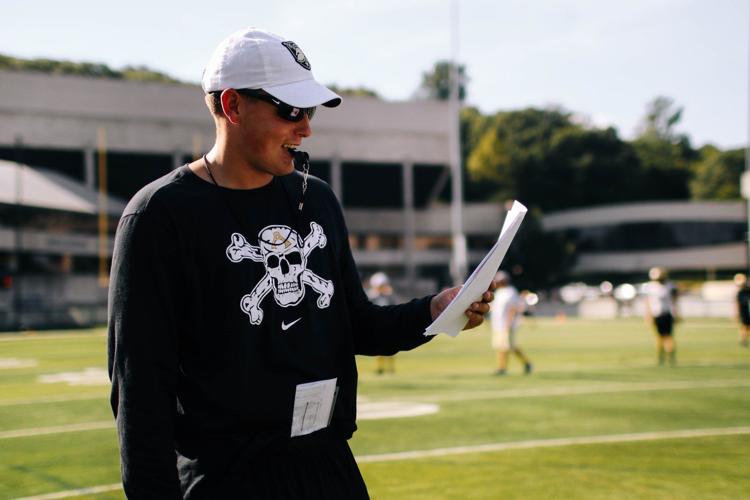 "I think it morphed into something a lot cooler than I thought it would be," said Simpson, who dropped between between 65 and 70 pounds within five or six months after his playing career ended. "I was at every game in the box with (offensive coordinator and offensive line) Coach (Brent) Davis the last two years and I got to see a lot of big games."
The two-year stint gave Simpson a bit of experience in the family business.
His father, Jess Simpson, went 164-12 (93.2 winning percentage) and won seven state championships over 12 seasons as Buford's head coach. He was a part of 10 of the Wolves' 11 all-time state championships, winning three as defensive coordinator under former head coach Dexter Wood. His grandfather, Charles Collins, and great grandfather, James "Red" Pressley, also were coaches.
Since stepping down at Buford, Jess Simpson has coached at the college level for Georgia State and Miami (Fla.). He currently is in his third season as defensive line coach for the Atlanta Falcons.
"It was cool because I ran scout defense last year (at Army), and my dad, his senior year at Auburn after his back got hurt, he ran the scout team defense as well," Simpson said.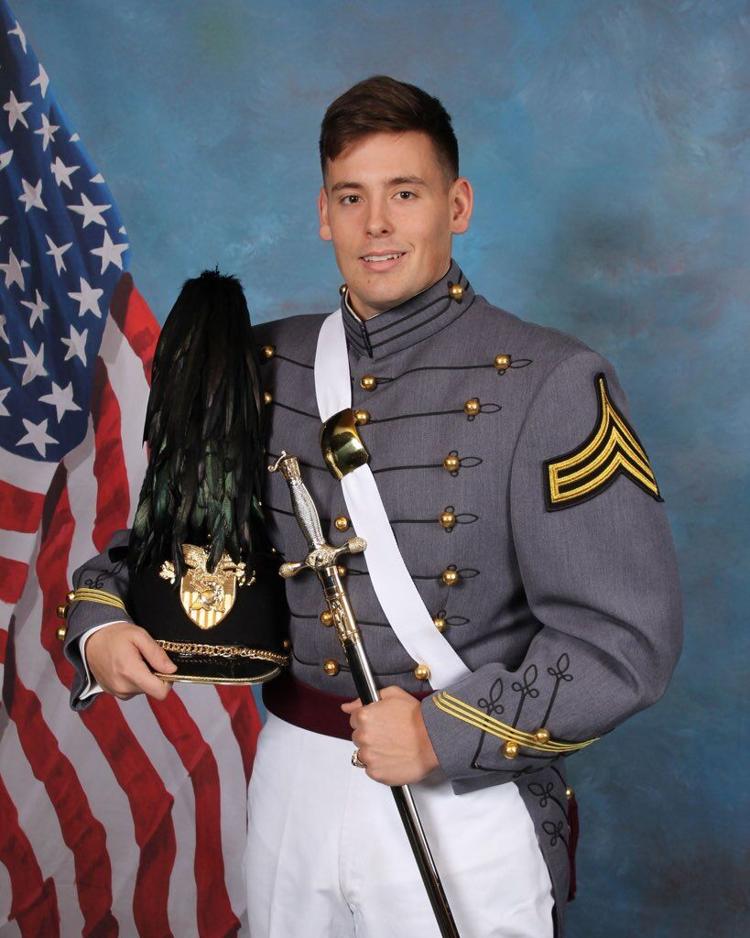 Simpson's first military assignment, as a field artillery officer, is Fort Stewart, southwest of Savannah. It was the post he wanted — in part because of its proximity to his parents' home in Buford. But before his initial five-year military commitment begins, he plans to coach football.
He returned to West Point in late July for his new role as offensive graduate assistant on Monken's staff.
"I'll be focusing primarily on the offensive line," Simpson said. "It's kind of the same job I've been doing the last two years but now I'm getting paid for it, which is nice."
He even experienced some football coaching, at least virtually, through the spring thanks to his father's job. The Simpsons downsized to a townhouse with their children in college, so Jess' office also was Cooper's bedroom. And Cooper was back home instead of at West Point because of the coronavirus.
With COVID-19 closing the Falcons' Flowery Branch facility, the office/bedroom was where Jess got his work done.
"I'm waking up in the morning for (online) class and my dad's on FaceTime with (Falcons star) Grady Jarrett," Simpson said.
Simpson's future after this fall is likely outside of football, though. He didn't rule out a military career beyond the required five years, and he definitely wants to attend law school, either while he serves in the Army or afterward.
That said, a coaching career is intriguing.
"Who knows?" Simpson said. "All the coaches at West Point are really worried I'll end up being a coach again. My dad's only dying wish is that I don't coach. But every time I'm out there I get the itch for sure. It's definitely in my blood."