A Wild Card win by the Boston Red Sox set up an interesting American League Division Series for the Providence Christian Academy baseball program.
Fourth-seeded Boston plays the top-seeded Tampa Bay Rays, pitting Providence grads Garrett Whitlock and Collin McHugh against each other. The series gets underway Thursday with Game 1 at 8:07 p.m.
"Proud coach here," Providence head coach Adam Cantrell said of the two MLB players, separated in age by a decade — McHugh graduated Providence in 2005 and Whitlock graduated in 2015.
Whitlock, 25, has made a rapid rise in the Red Sox organization, which acquired him in the Rule 5 Draft from the New York Yankees last December. He was drafted by the Yankees in the 18th round of the 2017 MLB Draft after playing college baseball at Alabama-Birmingham.
After excelling in New York's system, he underwent Tommy John surgery in 2019 and missed the 2020 season. He made a huge jump this season, making his MLB debut and emerging as the Red Sox closer for the postseason. In 46 appearances this season, the 6-foot-5 right-hander is 8-4 with a 1.96 ERA and 81 strikeouts in 73 1/3 innings.
McHugh, 34, has enjoyed a long MLB career that began in 2012 with the New York Mets. The right-hander, an 18th-round pick of the Mets out of Berry College, also played for the Colorado Rockies (2013) and Houston Astros (2014-19), where he won an American League-best 19 games in 2015 and won a World Series title. He missed the 2020 season with an elbow issue before signing with the Rays back in February.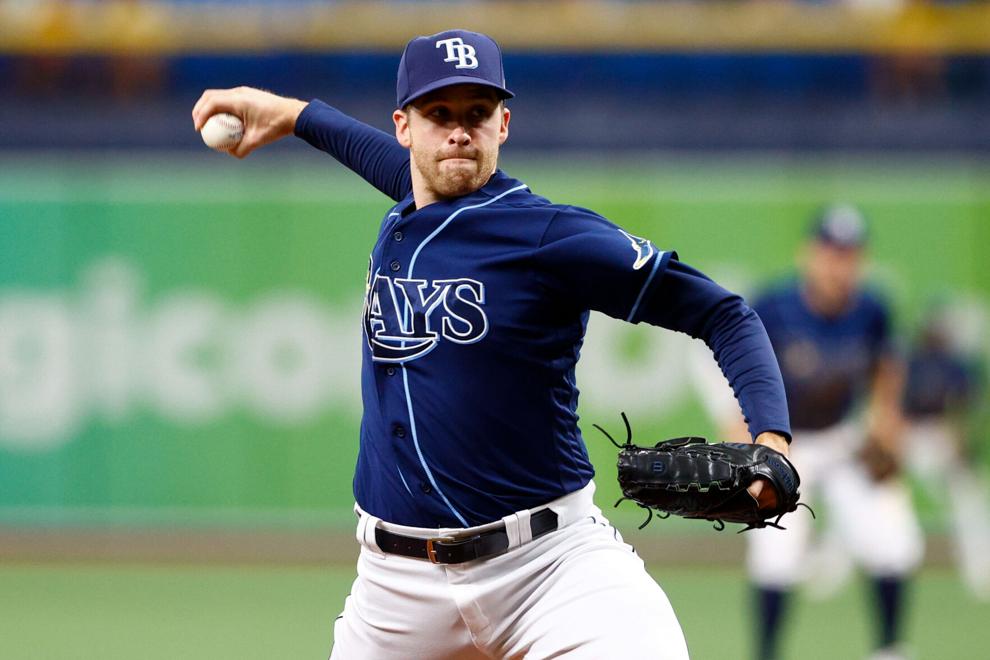 With Tampa Bay, McHugh has been effective this season, going 6-1 with a 1.55 ERA in 37 appearances (seven starts). He has struck out 74 in 64 innings.