Jay Riddle and Tanner McLeod are both avid soccer fans and well-known supporters of Atlanta United. The duo, along with a couple of other surprise guests, will be writing a weekly (or whenever they feel like it) blog.
Feel free to comment below. Thoughts on the match? Thoughts on the blog? Let us know.
With Atlanta United's 1-0 win over the Vancouver Whitecaps Wednesday night, they set an MLS record of winning five matches in a row and all five matches being clean sheets. I think that is pretty damn impressive whichever way you look at it. Atlanta United have won six matches this season in MLS; every single one of them has been a clean sheet. If that is not improvement, I'm not sure what is.
Of those six wins, three have been on the road. Each match will always have its own caveats and storylines, but to record three consecutive clean sheets away from home, regardless of the opposition, is just as impressive as winning five matches in a row. Add to that the fact that each of those wins was a franchise first against those opponents in their own buildings and the results are even more impressive.
During preseason, Frank de Boer spoke of his desire to improve Atlanta United defensively. In truth, it was the only part of the team that really needed improvement. The attacking part came naturally and easily to a side that had set all sorts of goal-scoring records en route to their MLS Cup success last season. However, when the season started both sides of the game were dismal. Atlanta United struggled to score and couldn't keep the ball out of the back of the net either. When those factors come together at the same time, fans who are used to winning and attacking football will rightly feel frustrated. That being said, I said multiple times that Frank de Boer needed time. Frank de Boer said he needed time, he got it and look where Atlanta United are now.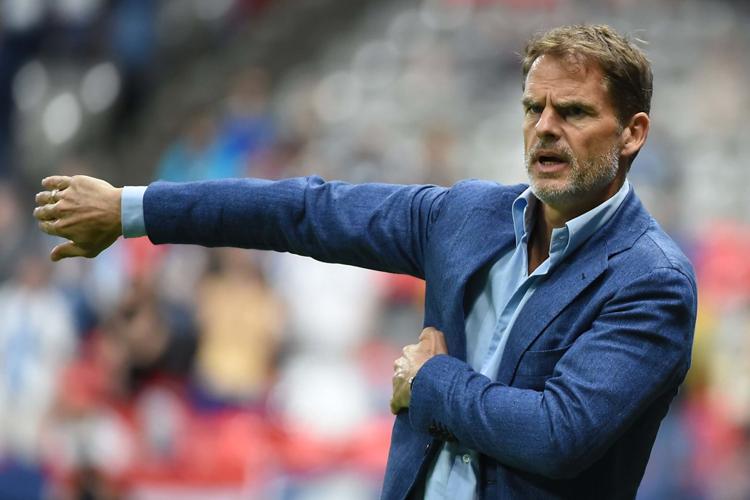 Atlanta United currently sit third in the Eastern Conference with games in hand on both teams above them. If Atlanta United continue to grind out results, they could possibly see themselves sitting atop the East by the end of the month. Alternatively, Atlanta United could be right back in middle of the table if they don't sort out their goal-scoring issues. The clean sheets are very nice, but if Atlanta United can't start scoring more than one or two goals a match they will find themselves dropping points again. Brad Guzan stepped up to make some crucial saves in both the Orlando and Vancouver matches that could have seen wins turn into draws. There have been opportunities presented to teams in every match of this run that United find themselves on. All it takes is one player being clinical and Atlanta United fans will once again be questioning why the team isn't winning.
With all of that being said, I back Atlanta United to keep its run going. I'm not sure if it will win both the remaining matches on this arduous road trip that they currently find themselves on, but I don't think anyone will hold a draw against them. With home matches against Minnesota United and Chicago Fire to close out the first half of the season before a 25 day break in June, Atlanta United has the chance to grab first place in the Eastern Conference with both hands.
For all the chances that opposing teams aren't taking, Atlanta United is in the same boat. It's struggled to consistently put the ball in the back of the net this season. However, the problem for opposing teams is that Atlanta United is creating a lot more chances than opponents are creating against them. In my opinion, if it comes down to taking chances, I will back Atlanta United to do it over their opponents. Once this team finds its scoring form, it can begin to really make a push for the top of the league, not just the top of the Eastern Conference. The defense has been much improved, now the goal scoring needs to follow. Once it does, I think Atlanta United fans will see the evolution that they were promised before the season started and I think you will struggle to find a fan who doesn't like winning all the time.