Gwinnett grads Brea Dickey and Tiffany Sornpao were selected among the five Kennesaw State University student-athletes chosen as Arthur Ashe Jr. Sports Scholars by Diverse: Issues In Higher Education magazine for their outstanding success in academics and athletics.
Dickey, a senior outfielder on Kennesaw State's softball team, was recently named a CoSIDA Academic All-America. The Collins Hill grad earned a cumulative 4.0 GPA as of last semester on her second major. After graduating last year in integrative studies, she is studying health and physical education.
In 2020, she torched the competition. Dickey led the team in average (.448), at-bats (88), runs (23), hits (39), triples (4), total bases (52), and sacrifice hits (3). Impressively, Dickey struck out just three times as the typical two-hole batter. Nationally, she ranked sixth in hits, eighth in triples, 48th in average, 78th in total bases, and was the 33rd-toughest batter to strike out.
Sornpao, a Duluth grad and a redshirt senior on the Owls' soccer team, started in all 20 matches with a combined career total of 4290 minutes of playing time last season. The goalkeeper set a career first of two assists, one against Charleston Southern and the other against Stetson. She saved 61 shots on goal and logged seven shutouts. Sornpao is majoring in finance.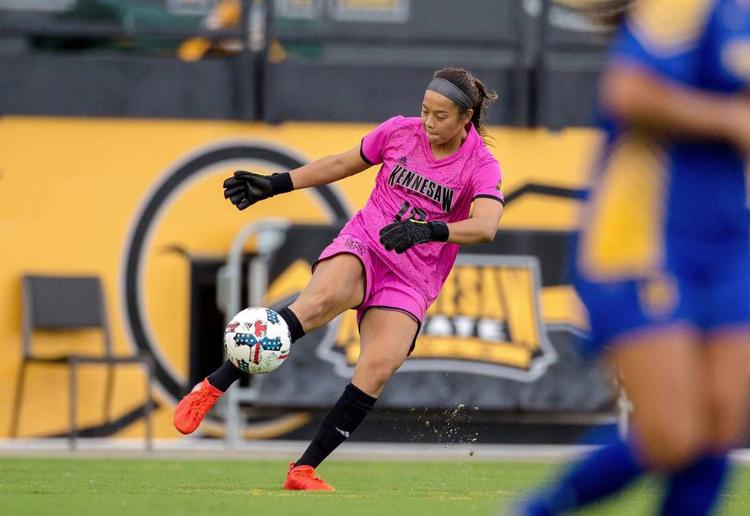 The Arthur Ashe, Jr. Sports Scholar Awards were established to honor minority undergraduate students who best exemplify academic and athletic achievement. To be included, students have to compete in an intercollegiate sport, maintain a cumulative GPA of 3.5 or more, be at least a sophomore, academically, and be active on their campuses or in their communities.