Two weeks after an infant was found in a plastic bag near a Forsyth County road, officials have released new photos of the baby — and said they are still searching for her mother.
Baby India, as officials named her, was found by residents around 10 p.m. on June 6 near Daves Creek Road, which is located on the south end of the county. Forsyth County Sheriff's Office deputies responded to the area after the residents called 911, the Daily Post previously reported.
At the time, Forsyth Sheriff Ron Freeman said it was a miracle India was found, as she appeared to have been born very recently.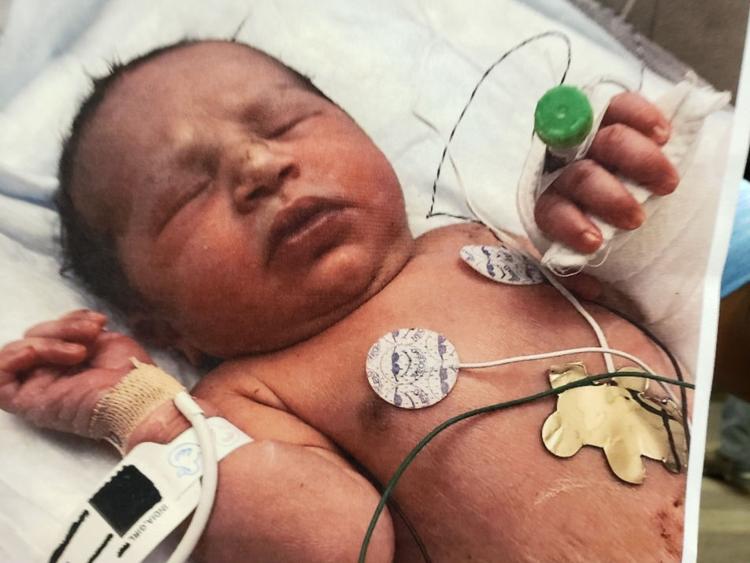 "It was, without doubt, divine intervention that this child was found," Freeman said. "Surprisingly, the baby was in good condition."
India was taken to the hospital and then released into Division of Family and Child Services custody. Detectives said Wednesday they're still searching for her mother.
Though Georgia does have a "safe haven" law — officially termed the Safe Place for Newborns Act — whereby a mother can leave a newborn 30 days old or less at a police station, fire station or medical facility, the baby must be physically given to an official at the proper drop-off location.
The mother of a child abandoned elsewhere, or older than 30 days, can face child cruelty and other possible charges.
Deputies are asking anyone who knows of a woman who was "in the late stages of pregnancy and may have given birth" to a baby to contact Det. Tim Conner at 770-781-2222 x5920.