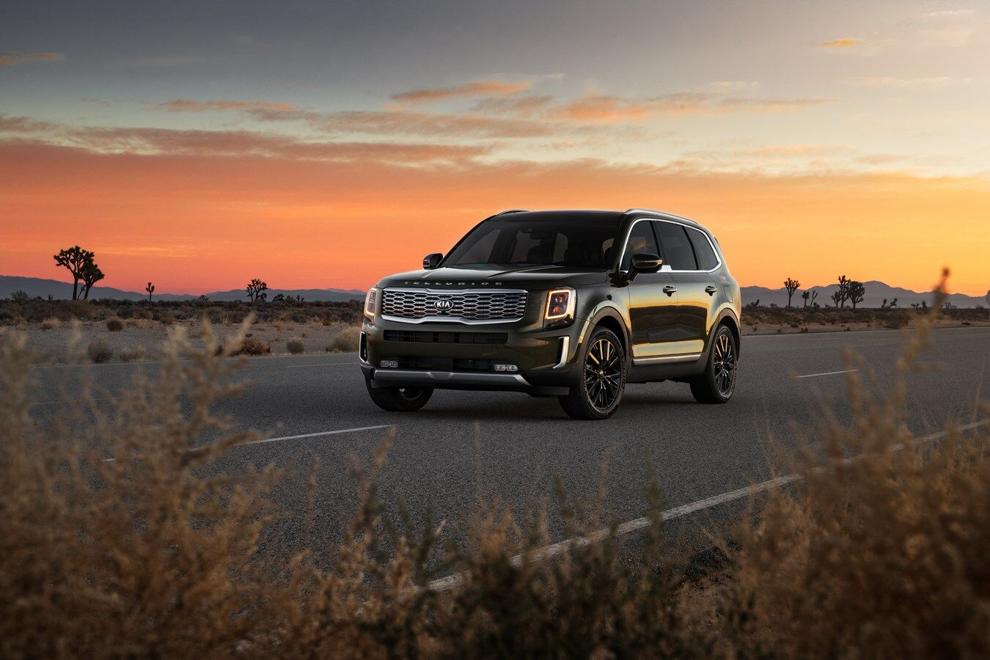 Three-row SUVs aren't necessarily exciting to drive, their use as a family hauler often lends itself to boring looks and they just don't exactly stir the soul. So, why is seemingly everyone in the automotive journalism sector and owners of the Kia Telluride swooning over it and singing its praises from the mountaintop?
Well, it's just that darn good.
The Telluride provides all the sought-after aspects of a family hauler — practicality, spaciousness, comfort, extensive amenities, technology and safety — in an attractive package that, especially in higher trims, borders on a luxury offering without breaking the bank.
The Telluride, since its introduction in 2020, has become the benchmark for all three-row midsized SUVs. It is, in a few words, the best overall option on the market.
It is not without fault. It's V6 isn't particularly efficient, and its suspension leans in the corners while simultaneously is a bit stiff over pockmarked roads. However, this short list of downsides is easily outweighed by the Telluride's overall proficiency.
All models are motivated by a 3.8-liter V6 serving up 291-hp and bolted to an eight-speed automatic transmission. The Telluride sends its power to the 18-inch front wheels (20-inch versions are standard in the top trims) with all-wheel drive available on all models at a $2,000 premium.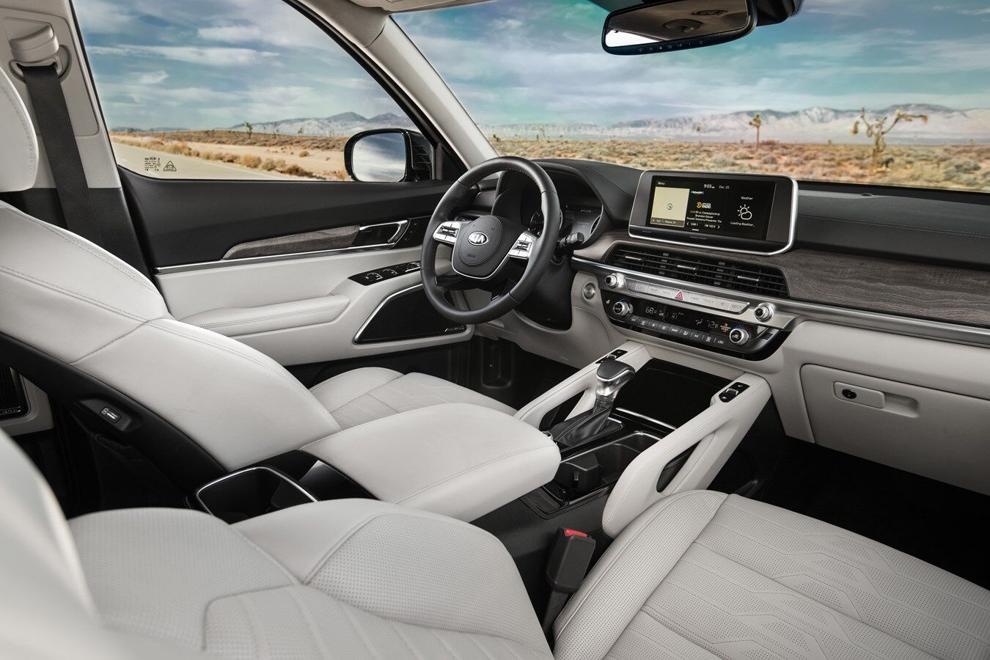 The engine isn't particularly sprightly around town, but once its full 262-foot-pounds of torque is put down there is plenty of grunt and passing power. Aside from the lack of initial verve at lower speeds, the engine is smooth in its power delivery, and at no point did it feel underpowered. Generally, it exceeds the gusto needed for everyday driving situations.
The Kia's steering has just enough to heft to feel accurate without being heavy, and the brake pedal has substantial progression to allow for expected performance from the driver's right foot (or left, if they are feeling adventurous, I suppose).
From behind the wheel, the Telluride feels smaller than its footprint would suggest. And unlike much its three-row competition, piloting it doesn't sap the will to live from an enthusiast, making its less-than-stellar 23 combined mpg figure (in FWD models) more palatable.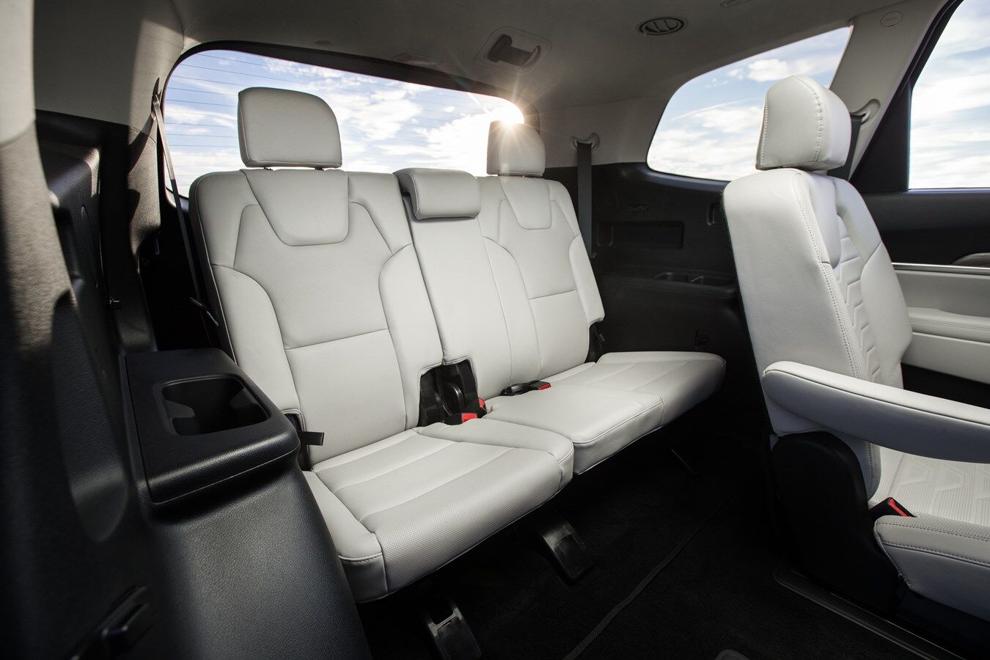 Most in Metro Atlanta use their SUVs off road as much as they make toast in the bathtub, but the Telluride is rated to tow up to 5,000 pounds and has plenty of ground clearance for treks on the unpaved paths for those who need it.
Where the Telluride easily outpaces the class is in its upscale cabin appearance, amenities and pragmatism.
In any trim, the Telluride sports a chic appearance and high-quality materials, but it's easy to suggest buyers consider splurging on the top-tier SX model. While the top trim comes with an added $10,000 premium over a base LX model, the value-for-money factor still makes the SX Telluride a bargain at under $44,000.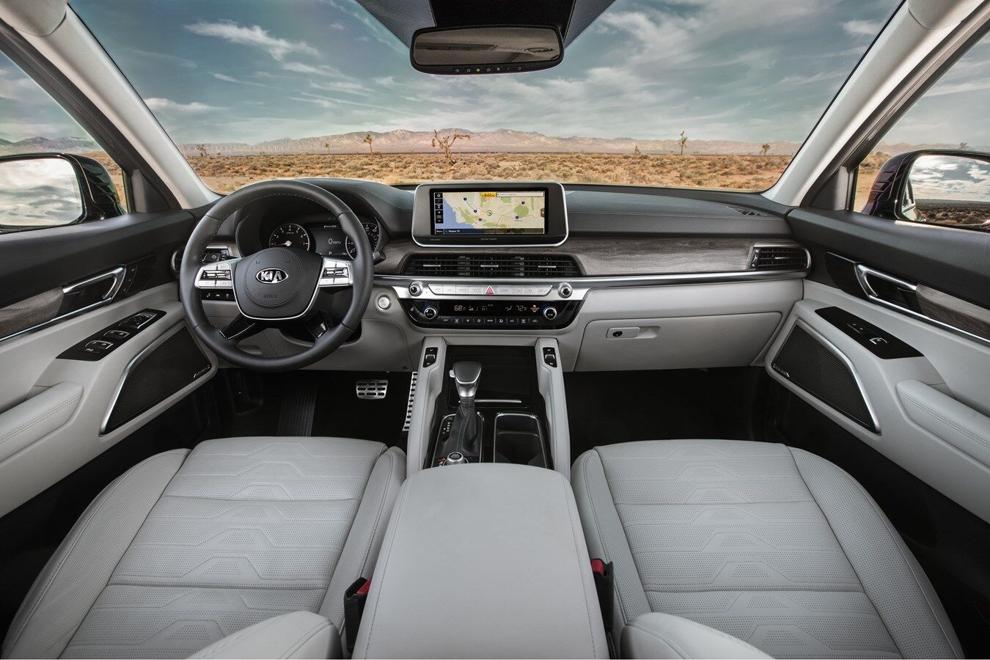 SX models gets a dual-sunroof, 20-inch black alloy wheels, wood interior trim, 64-color ambient lighting, leather seating, heated and ventilated front seats, a 10.25-inch touchscreen with navigation, a Harmon Kardon surround sound audio system, wireless charging and a long list of driver's aids and safety features.
The SX Prestige Package ($2,300) adds to the luxurious feel of the Telluride with Nappa leather seat trim, an upgraded headliner, a head-up display and heated/ventilated second-row seats. The package also includes automatic windshield wipers and an active all-wheel drive system.
Apple CarPlay, Android Auto and SiriusXM connectivity are all standard with 6 USB ports throughout the three rows with three power outlets for those longer road trips.
Though some of the Telluride's competition offer much of these features in higher trims, the Kia feels fully composed, like it was always meant to compete with luxury offerings instead of just being a model that could have some upscale features and finishes added.
Everyday usability is also top-notch with an array of buttons and knobs for common inputs that are laid out intuitively and feel sturdy.
The Telluride also offers room to stretch.
There is ample passenger space in all three rows — a 60/40 split bench is standard for the second row with captain's chairs fitted in upper trims — and the cargo area behind the rear seats still offers 21-cubic feet of space. That figure swells to 46-cubic feet with the second-row seats folded away.
With the rear seats down, the Kia easily accommodate a chest of drawers was willing to donate. I say willing because I had tried to refurbish it and had done such a bad job even a donation center said, "No thanks."
While I tested the 2021 model, Kia has reported that it will further upgrade the Telluride in 2022. LX and S models, the lower two trims, will get added features like a 10.3-inch touchscreen replacing the formerly standard 8-inch display and fully automatic climate control. They will also be fitted with adaptive cruise control that links to the navigation system adjust the Kia's speeds around corners like some Mercedes models, so the $700 premium over '21 models seems well worth the price.
Kia has also given the Telluride a slight facelift for 2022, which will sport its new logo.
Those upgrades simply add to what is an already stellar SUV that provides just about everything buyers could want in a family hauler while giving off the feel and appearance that provides an undeniable value.
Purchasing any other non-luxury brand's three-row is actively choosing second (or worse) best. It's only real competition for overall competency is its sister product, the also-fantastic Hyundai Palisade.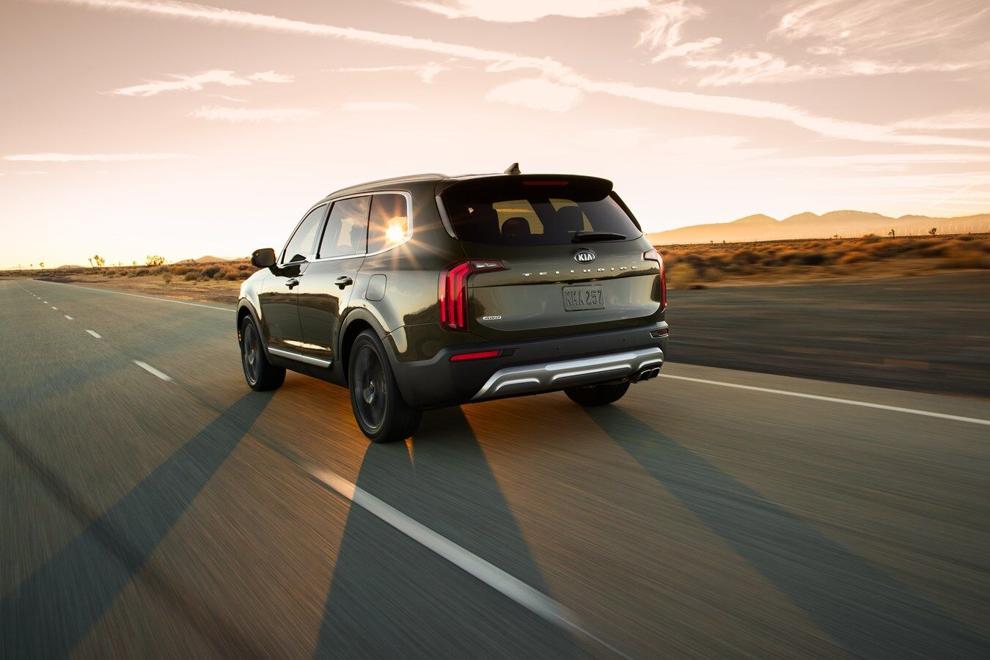 So yes, I am yet another automotive journalist fawning over the Telluride. But that should speak volumes.
Three-rows aren't particularly exciting to test or write about unless they are spectacularly good or fantastically bad. And I assure you, the Telluride is spectacularly good.