Gwinnett County Public Schools police will have its 98 officers — all school resource officers — on the job and other law enforcement agencies in the county will also be keeping an eye out near schools as well.
These are the top stories from the past week.
Gwinnett County Public Schools planning for school safety as new academic year looms
While most Gwinnett County Public Schools students spent the summer relaxing, district Police Chief Tony Lockhart was doing homework.
Lockhart's homework was studying what happened during the shooting at Robb Elementary School in Uvalde, Texas that resulted in the deaths of 19 students and two teachers in May.
Gwinnett County Public Schools requiring employees to wear face masks — but it will be optional for students and visitors
Gwinnett County Public Schools officials are receiving questions, and some pushback, after requiring district employees to wear face masks again as COVID-19 numbers begin a new rise.
The new face mask requirement was recently issued to district employees as they prepare for the beginning of the 2022-2023 school year. Educators found out about the mandate in an email from administrators.
New Brookwood High School principal named, three central office appointments also made
Brookwood High School students will be greeted by a new principal when they begin the 2022-2023 school year in a few weeks.
The Gwinnett County Board of Education approved the appointment of Crews Middle Principal Brett Savage to be Brookwood's new principal. Savage replaces Bo Ford, who left Brookwood and Gwinnett County Public Schools, this summer.
GBI looking into officer-involved shooting that occurred at end of SWAT standoff in Loganville area.
The Georgia Bureau of Investigation is looking into a shooting in the Loganville area that involved Gwinnett police officers after a more than five-hour SWAT standoff early Friday morning.
Cpl. Ryan Winderweedle said officers were called to a domestic incident between roommates at a residence on Templeton Lane at about 1:20 a.m. Officers arrived to find the suspect, who the GBI identified as Loganville resident Leonard Hollingsworth, 63, and the victim, who was Hollingsworth's roommate, in the driveway.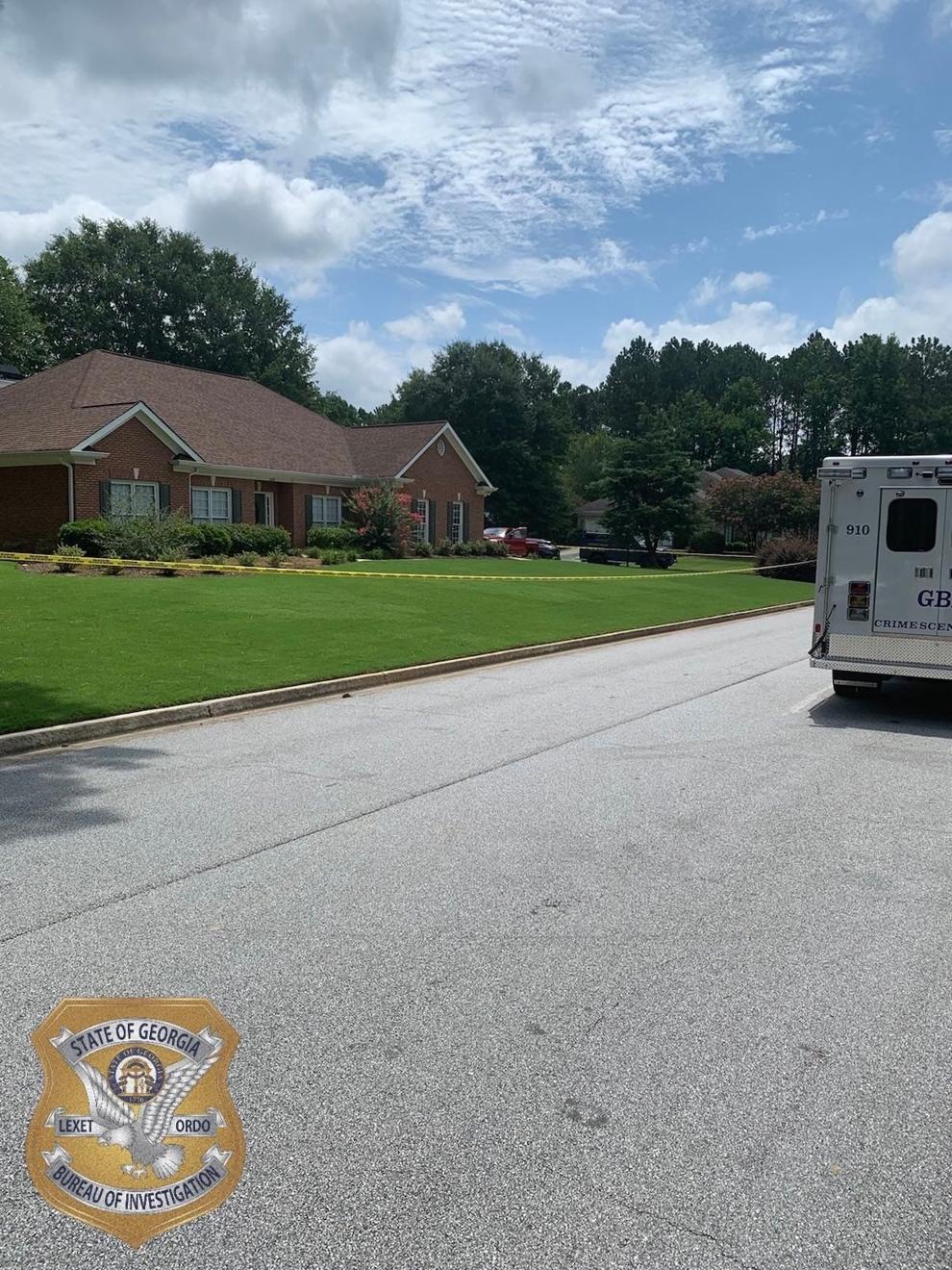 Gwinnett County jailer fired, arrested for distributing drugs in county jail
A Gwinnett County jail employee has been fired and arrested on charges related to a scheme to distribute drugs in the jail, according to the Gwinnett Sheriff's Office.
Jailer Kenneth Sutton was arrested Friday on seven charges, including conspiracy to commit introduction of contraband; violation of oath office; introduction of contraband (drugs); use of communication facility in committing a felony; and three drug distribution charges.
Teenager shot and killed at Suwanee apartment complex, according to police
Suwanee police confirmed on Thursday that a teenager was shot and killed at an apartment complex earlier this week.
Capt. Robert Thompson said officers were called to the The Residences apartment complex, which is located at 4021 McGinnis Ferry Road, at 6:50 p.m. on Tuesday. The officers found a deceased 16-year-old lying in the leasing office parking lot.
Gwinnett police urging residents to take action amid spike in overdose cases
Drug overdoses have spiked in Gwinnett County over the last few weeks and, as a result, police are urging people to seek immediate medical help if they or someone they know is experiencing an overdose.
In a span of 18 days, up to Monday, there have been 41 overdoses cases in Gwinnett, according to Police Officer Sr. Hideshi Valle. That led the police department to issue information on Monday about what residents can do to save the life of a person who is overdosing on drugs.
Two teens dead after overnight shooting near Snelllville, Gwinnett police say
Two teenagers are dead after an overnight shooting near Snellville, Gwinnett County police said.
Police identified the victims as 17-year-old John Pendrack of Snellville and 19-year-old Aiden Reynolds of Conyers.
Gwinnett police make arrest in deadly Peachtree Corners attempted carjacking
Gwinnett County police said they have made an arrest in the death of a former Norcross football standout who was killed during an attempted carjacking at a local QuickTrip earlier this month.
Police said Thursday that they have arrested 20-year-old David Jarrad Booker of Stone Mountain in connection to the murder of Bradley Coleman.