Tickets for the North Gwinnett Schools Foundation's Big T'Do event went on sale this week.
The event is '80s Prom themed and is set for 6 p.m. on Oct. 19 at the River Club subdivision and will go on through midnight.
The 18th annual gala is a major fundraising event for the organization that raises money for academic grants for for teachers in the North Gwinnett cluster. The organization is made up of 18 board members, most of whom have students in the North Gwinnett cluster. Since the nonprofit was founded by Cecil and Gabe Gober in 2001, it's raised more than $700,000 in teachers grants. A percentage of proceeds are put into a trust that can one day fund future projects.
"We keep investing it, and the hope is when there are no longer parent volunteers, the foundation will still fund grants," board member Tiffany Bellflower said. "It's a great way to give back. ... We try to fund things the county won't fund."
Some teacher grants have helped expand drama programs, build a garden for the North Gwinnett Family, Career and Community Leaders of America and various scholarships.
"It allows teachers to think outside the box because the county has so many restrictions," Bellflower said.
Tickets for the Big T'Do, which is centered around dinner, dancing and a silent auction, are $125 and on sale through a bidding portal at ngsf.givesmart.com.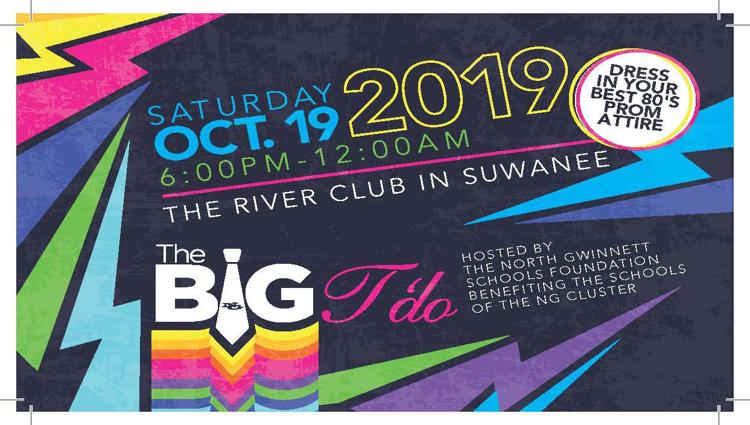 There will also be items up for online auction in the bidding portal that will end prior to the event on Oct. 16. Items include sports and school-themed memorabilia will be up for auction online and at a silent auction during the gala.