The theater was practically Laura and Sarah Lindahl's babysitter when they were kids. The sisters and their brother Matt would spend afternoons at Brookwood High School, where their parents were both theater directors.
Laura, director of the theater department at Brookwood High School, and Sarah, theater director at Mill Creek, coached both of their One-Act Play crews to GHSA region championships last month. They both qualified for the state championship competition on Saturday at Buford High School.
"It adds so much because theater has been our life," Sarah said.
They will not only compete alongside six other teams for the Class AAAAAAA championship, but their shows will close out the day's performances, back-to-back.
"When we got into the same classification we realized if we ever both win we'd compete," Laura said. "Neither of us thought it would happen because it's hit-or-miss. The fact that we're the last two shows is really special and cool."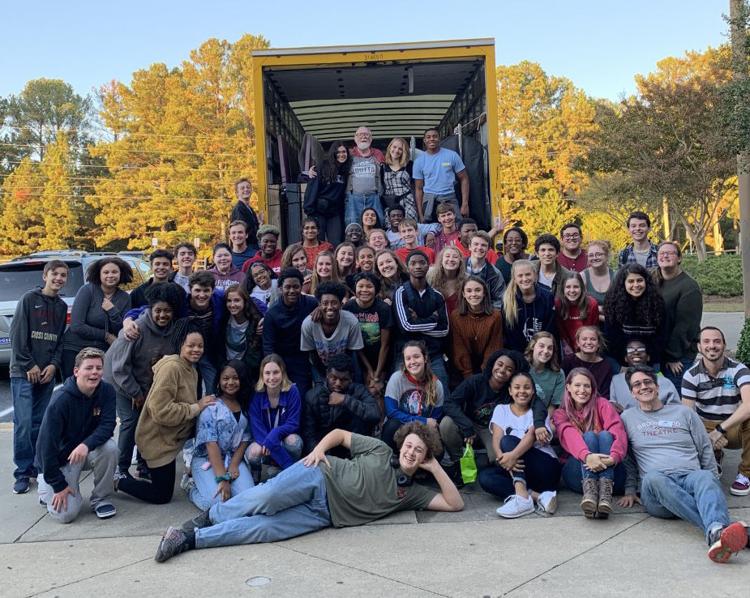 Sarah has been the theater director at Mill Creek for the previous three years. Mill Creek's play is called "Rabbit Hole," a drama based on a 2010 film starring Nicole Kidman. In "Rabbit Hole" parents grapple with the grief that follows the accidental death of their young son. The five-person cast plus the crew amount to about 35 students, Sarah said.
Brookwood's performance of "The Drowsy Chaperone" involves roughly 60 students. It's a tonal opposite of Mill Creek's performance. "The Drowsy Chaperone" is a musical with comedic elements and includes about 35 actors. The play tells the story of a nostalgic man who sees his favorite musical play out in his head.
Both the cast and crew are judged in the competitions. The performances are graded based on ensemble, vocal interpretation, composition and the use of the stage. Each school is given 55 minutes to set up, perform and take down their set.
"We have a whole house interior," Sarah said. "Just like you rehearse the play, you have to rehearse that."
As kids, Sarah and Laura would help their parents, Ken and Patty, build sets for Brookwood High School's drama department during summers. Ken and Patty Lindahl are Brookwood High School royalty. Last year, Brookwood High School named its theater the "Ken and Patty Lindahl Performing Arts Center" to pay tribute to their 30 years of service.
The dramatic gene was passed to their children — including their son, Matt, who works in the film industry in Nashville. Laura, the oldest Lindahl kid, Matt and Sarah would spend afternoons and evenings in the Brookwood theater when they were kids while their parents worked with actors and organized productions.
"We got to know these cool, older high school kids," Laura said. "Going into high school and becoming our parents' students was a hilarious situation as well … We would help on at camps over the summer and we were always a huge part of whatever they were doing."
When Ken and Patty retired in 2013, Laura stepped in to take the dream job.
"When I was ready to settle down, I knew it was something I'd always wanted to do," Laura said. "It was special being in the halls of my old high school."
Mill Creek's most recent One-Act Play region title was in 2016, prior to Sarah joining the theater department. She said she'd qualified previously while running the West Hall High School theater program. The Mill Creek cast and crew are shooting for the school's first One-Act Play championship. Brookwood's team qualified for last year's state championship, and is aiming for its first state title in more than 20 years.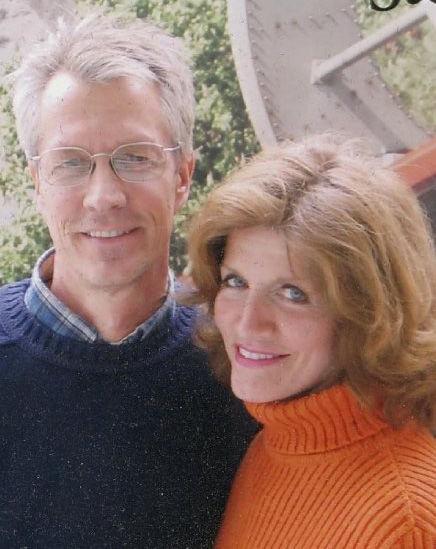 Ken and Patty are still involved in helping their daughters' programs by altering costumes and organizing sets. To them, their children aren't competing against each other. That they both love their jobs and care about each other is the best part of the experience for Ken and Patty, who will be there to see both performances on Saturday.
"It's not really against because Sarah and Laura support each other," Ken said.