At least 2,500 marijuana plants, along with a number of firearms and large amounts of cash, were recovered at 18 homes across the county Wednesday as part of a multi-agency marijuana growhouse and trafficking bust.
As of late Wednesday afternoon, seven people had been arrested and charged as part of the operation, which began around 6 a.m., though that number is expected to grow, according to Lawrenceville Police Department Lt. Jake Parker.
"Investigators (with the Gwinnett Metro Task Force) got a lead on some sort of marijuana growing operation in April and they started developing suspicions as to what (houses) were part of that operation," Parker said. "It took substantial planning and effort, but they secured search warrants for 17 homes and the plan (Wednesday) was for every team to be serving their particular search warrant at 6 a.m."
The 17 homes raided Wednesday led law enforcement officers from the municipal police departments that make up the Gwinnett Metro Task Force (GMTF) — the task force was formed in August 2012 by Duluth, Lawrenceville, Lilburn, Snellville and Suwanee — to an eighteenth home, which was also raided.
In addition to GMTF officers, county agencies, including the Gwinnett County Police Department and the sheriff's office, as well as state and federal agencies, such as the Georgia Bureau of Investigation, Georgia State Patrol and the Drug Enforcement Administration, were also involved, Parker said.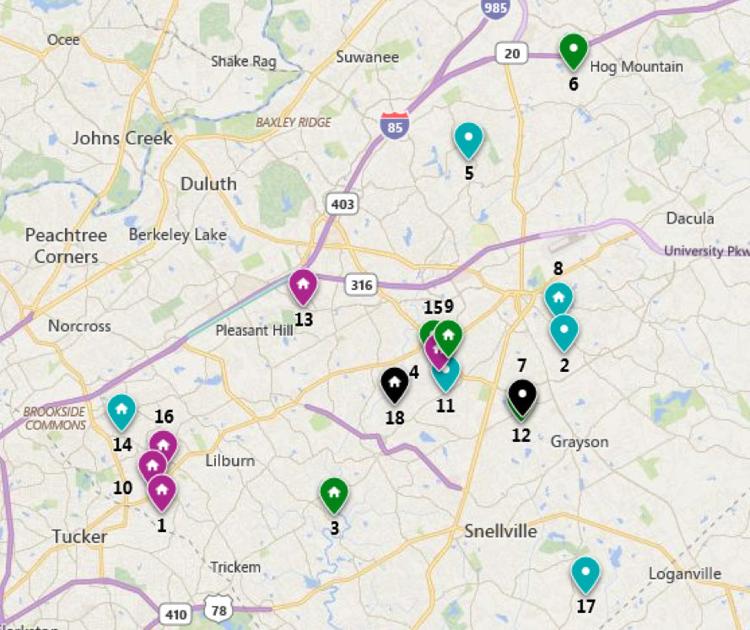 "What we were looking at (Wednesday) was over 200 officers and agents working together to verify that these were growhouses," Parker said. "We initially suspected about nine to 11 locations would be grow houses; 11 have been confirmed thus far. (Wednesday's) search warrants verified that these were grow houses and whether they were substantial or minor."
The non-growhouse residences served as stash houses and other hubs of operation, Parker said.
While the exact number of marijuana plants recovered at the growhouses are not yet available, Parker said "some houses yielded 50 plants, others yielded 250 plants, but conservatively, the (task force) has over 2,500 plants that they've added up."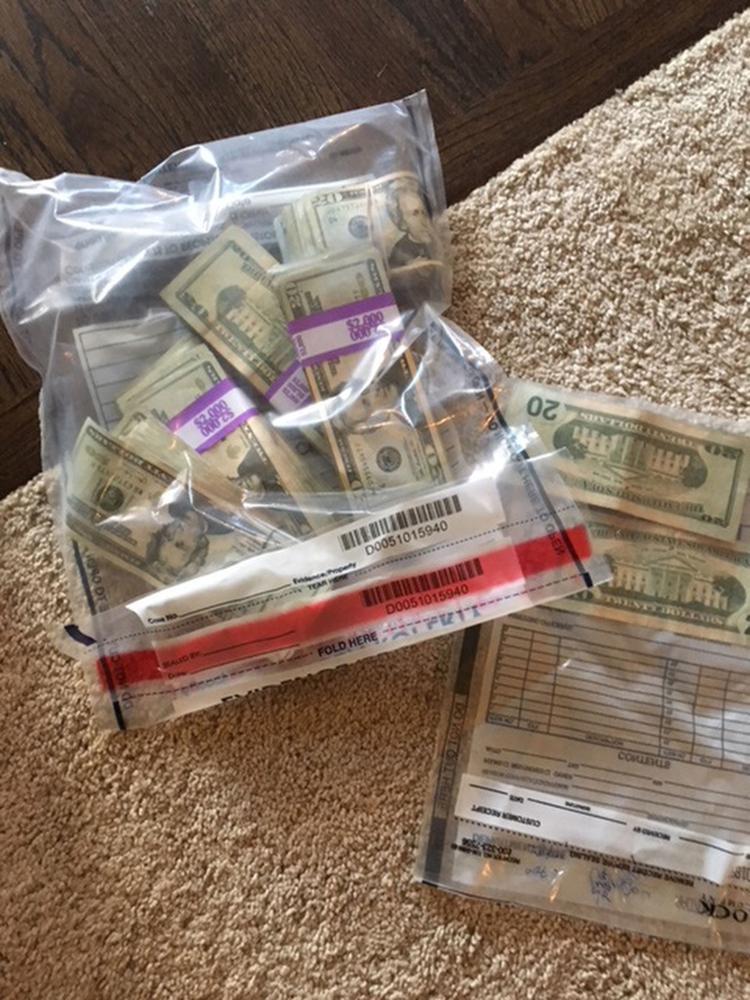 "This grow house operation — which we also call a clandestine lab — had a lot of sophistication," Parker said. "Clandestine labs refer to anything from meth labs to crack cocaine kitchens, but also include marijuana growhouses where we find potting soil, fertilizers and gas canisters to alter (the environment to make) good growing conditions.
"At some of (Wednesday's) locations, the (suspects) had re-routed water lines for irrigation and some had fabricated extra (air) filtration units so that neighbors weren't getting the smell from (the operation)."
Maribel Gonzalez, who lives on Rafington Drive in Lawrenceville next to one of the houses that was raided, told the Daily Post she thought her neighbors, an elderly couple, were growing vegetables.
"It's an elderly couple that lives there and their kids used to come with their grandkids," Gonzalez said. "I used to tell my kids to tone it down because there was an elderly person who lived next door. But I had no idea — I didn't know. I was just telling someone I thought they were growing vegetables; I don't pay attention to things like that and I would never have known. You just couldn't tell."
Gonzalez said nothing seemed out of the ordinary about the home.
"They had a dog, a little puppy that they used to walk out here every now and then," she said. "We saw kids there, so there were definitely children in the home a lot. There was an Asian guy here all the time — I think he'd come take care of the grandma or his mother or something. That's what he told my ex-husband when we moved here last year, that he was taking care of the elderly woman. I guess you just never know."
Some of the children Gonzalez would see at the home were removed by Division of Family and Children Services staff Wednesday afternoon, with their parents later brought out in handcuffs.
Of the four children removed from the home, the oldest looked no older than 6 or 7 and the youngest, a little boy, was likely not even a year old.
Other houses that were raided Wednesday also had children in them, Parker said.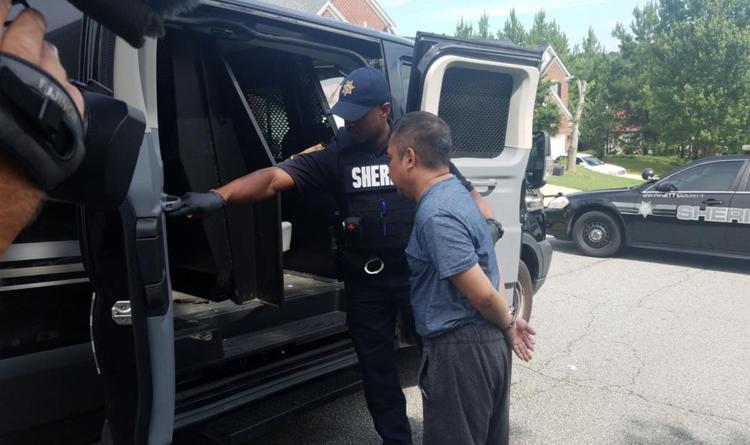 "In a case like this, in some instances, we reach out to family members who are nearby to take custody of the kids," he said. "It's usually someone the parents ID as a custodian or guardian, but for families that don't have that person (nearby), we have to call DFCS."
Parker said while he did not yet have the exact number of children who were found at the homes or the number of families involved in the growhouse operation, "as far as the (task force) could tell, all of (the 18 houses) are part of one organization."
"We don't know right now how extensive the growhouse operation is, but it's a safe assumption that this stretches outside of the county and potentially the state, too," Parker said. "Usually things like this large are part of a bigger operation."
Return to www.gwinnettdailypost.com for updates.