The late John Manning made a big impact on the Peachtree Corners community, a legacy that was recently honored when the Robert D. Fowler Family YMCA dedicated its new playground in his honor.
A dedicated volunteer at the Y, Manning was a Peachtree Corners resident who made his mark as a respected lawyer. YMCA officials said he "left a legacy of service and friendship. The state-of-the-art facility, which held a ribbon-cutting ceremony April 2 — incorporates educational and creative-based play structures within a park-like setting and symbolizes Manning's tremendous impact on the community."
Manning hosted regular children's sermons every Sunday at the Y for more than 30 years. He also served on the board and several committees and in 2003 he was awarded the YMCA's highest honor — the Bransby Christian Leadership Award.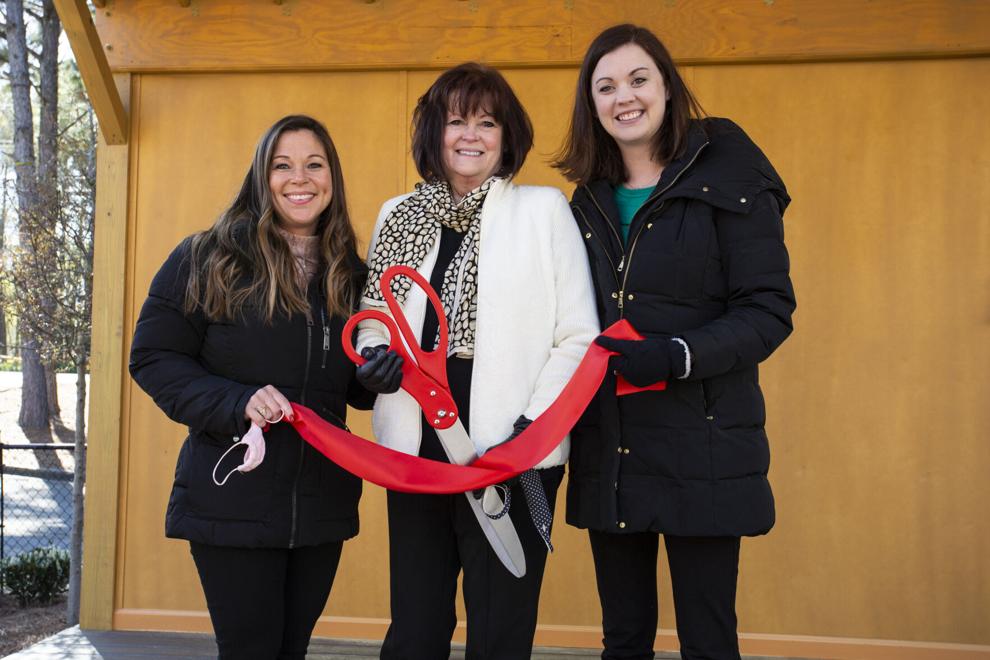 The project was introduced in the fall of 2019, but was halted due to the uncertainties surrounding the coronavirus pandemic. The Y sought volunteers, members and businesses to support construction and help raise funds to honor Manning. Among the many contributors, was Manning's granddaughter, Caroline, who created a summer acting camp to help raise proceeds for the playground.