A Loganville mother has been accused of stabbing her husband and four children to death in Gwinnett's deadliest child-involved murder case in recent history.
A fifth child is in stable condition at Children's Healthcare of Atlanta.
Isabel Martinez, 33, was arrested and booked into the Gwinnett County Detention Center just before 11 a.m. on Thursday. She's accused of killing her husband Martin Romero, 33, and children Isabela Martinez, 10, Dacota Romero, 7, Dillian Romero, 4, and Axel Romero, 2.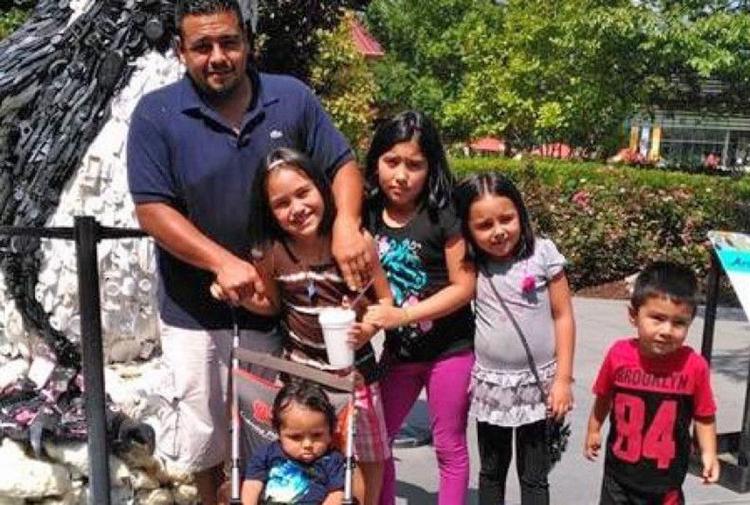 Martinez is facing six counts of aggravated assault, five counts of murder and five counts of malice murder. She's also being held for U.S. Immigration and Customs Enforcement.
Police showed up at the Martinez home on Emory Lane in unincorporated Loganville after a woman called 911 from inside the house to tell them that several people had been stabbed at about 4:47 a.m. The caller may have been Martinez, police said.
When officers arrived, they found the Romero, who was in his mid-30s, dead in the home along with four of his children. Pihera said it's up to the Gwinnett County Medical Examiner's Office to determine the exact cause of death, but warrants against Martinez allege that she stabbed the family members sometime between 2 a.m. and 5 a.m.
"Fortunately, our officers found a female under the age of 10 who was suffering from very serious injuries," Pihera said. "And she was taken to a local hospital."
That girl was 9-year-old Diana Romero. As of about 8 p.m., Pihera said Diana was still in serious condition, although she is stable.
"We continue to pray for Diana's recovery both physically and emotionally as she learns about what happened to her father and siblings," Pihera said.
Police and media crawled all over the normally quiet Loganville mobile home neighborhood as the Gwinnett County Police Department's Crime Scene Unit processed the scene. Their white, clinical vehicle stood out in contrast with the playground equipment in the victims' yard.
Neighbor Ivan Nava, 15, said this wasn't anything he'd seen in the neighborhood before.
"It's a good community right here," Nava said. "This is just really surprising."
He described the neighborhood as being tight-knit where everybody seemed to know everybody. The victims even had cousins who lived in the area, just a few doors down from where the stabbing took place, he said.
Family members declined to speak to the media.
Nava said the Martinezes were newcomers to the neighborhood. The kids and their parents had moved in within the last month or two and weren't particularly well-known yet.
Nava said he'd seen the children around the neighborhood before. He said they seemed like normal, happy kids.
Neighbor Rafael Ramirez said the mother had been "acting bizarre" and experiencing hallucinations since the death of her father about 20 days ago. She apparently had spoken to a pastor at a local church on Thursday morning, according to Ramirez.
But Jim Hollandsworth got the impression the five kids were fine. He works for the Path Project, an after-school program that helps kids in mobile home parks get to high school graduation. He said most the kids in the Loganville neighborhood know about and attend the program.
He said the victim's children began attending almost as soon as they moved to the neighborhood.
"Some of my staff knew the kids well," Hollandsworth said. "They said they were great and happy kids."
Now those kids and the crimes against them have become national news. Pihera said she can't recall any murder involving children that has been this deadly druing her time serving Gwinnett.
"This is a horrendous crime," she said. "What prompts a person to take the life of such innocent children and her spouse is something we may never understand."
A GoFundMe page was set up by a family member identified as Hallie Romero. She said they are trying to raise funds for funeral costs as well as medical bills for the sole survivor, Diana. Hallie also also shared photos of the family.
Martinez's first appearance hearing is scheduled for Friday at 9 a.m. Pihera said she has been cooperating with officials, but officials are not releasing the motive behind the crime.