McClure Health and Science High School will open for the 2019-20 school year to students in the Meadowcreek cluster.
On Wednesday, Gwinnett County Public Schools offered the first look at what the new school's colors and logo will look like.
The McClure Pulse's school colors include navy, teal and gold with medical-themed symbols inset in the logo.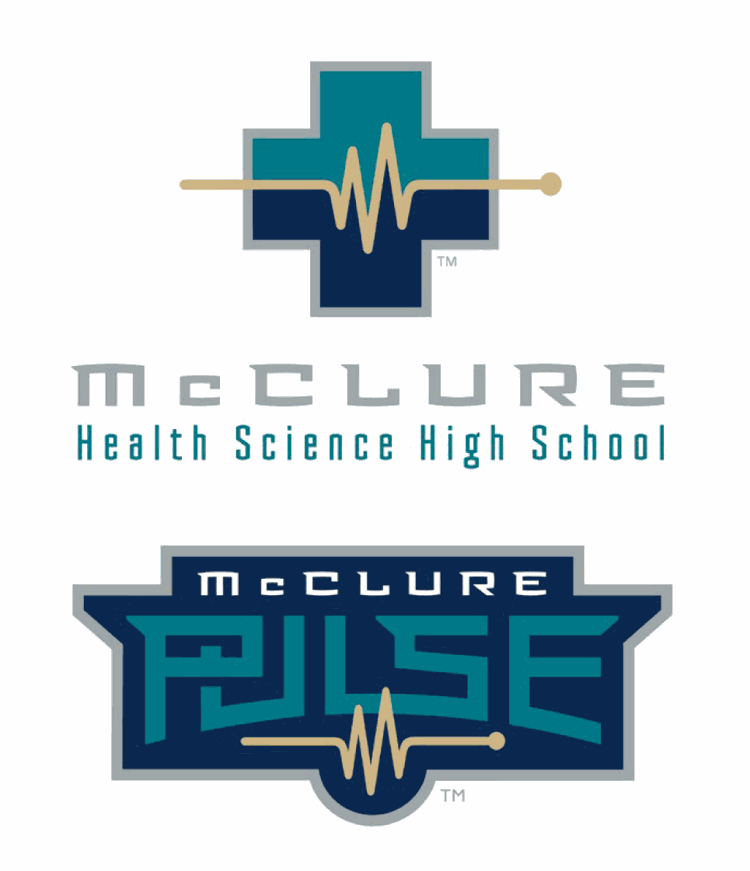 One version of the logo features a blue and teal medical cross, and both feature an image similar to what might appear on a electrocardiogram.
Nicole Mosley has been named the school's first principal. The curriculum will focus on medical and health coursework and include industry experience. Even the school's core classes will be health-centric, with health-based texts in language arts and math courses.
The school is named after former GCPS school board member Robert McClure, and is located at 3921 Club Drive in Duluth.
"We have a unique opportunity at McClure as ours is a very different type of high school," Mosley said in a statement. "In the development of the brand for McClure Health Science High School, students, families, and community members were asked to give input of what they envisioned for this type of school.
"Meetings were held to provide an opportunity for engagement and allow suggestions to be heard. Through research and development, many drafts were submitted in an attempt to capture our shared vision for our school. We are extremely pleased with the end result and feel that we have created something unique and different that will help define our new school community."