Mountain View High School junior Michael Lyons has nothing against singing, he'd just rather spend his school elective periods using his hands.
Lyons said he found out about Maxwell High School of Technology's construction program through a booth set up during his lunch period at Mountain View. He said the chance to work hands-on in a shop sounded "infinitely better" than hearing lectures and taking notes in a classroom.
"I've always been interested in carpentry and construction," Lyons said. "My school doesn't offer any sort of construction or auto mechanic stuff."
Lyons is one of several students at Maxwell who spends his elective periods working on a community literacy project for the Gwinnett Coalition for Health and Human Services and GREAT (Gwinnett Reading Exchange & Art Transforms) Little Minds. The project involves Gwinnett County Public Schools students across the county and aims to spread the importance of literacy and early learning.
Keith Fenton, chief operating officer of the Gwinnett Coalition, said that 52% of kindergarten students aren't at the appropriate level of literacy for the curriculum, which is linked to access to age-appropriate books. The Gwinnett Coalition and GREAT Little Minds partnered with Gwinnett County Public Schools to help produce small cabinets that will be placed at places in Gwinnett County such as parks, churches, schools, early learning centers, health care facilities and homeless shelters. The book exchanges operate with a take-one, leave-one policy where local families can share children's books for free.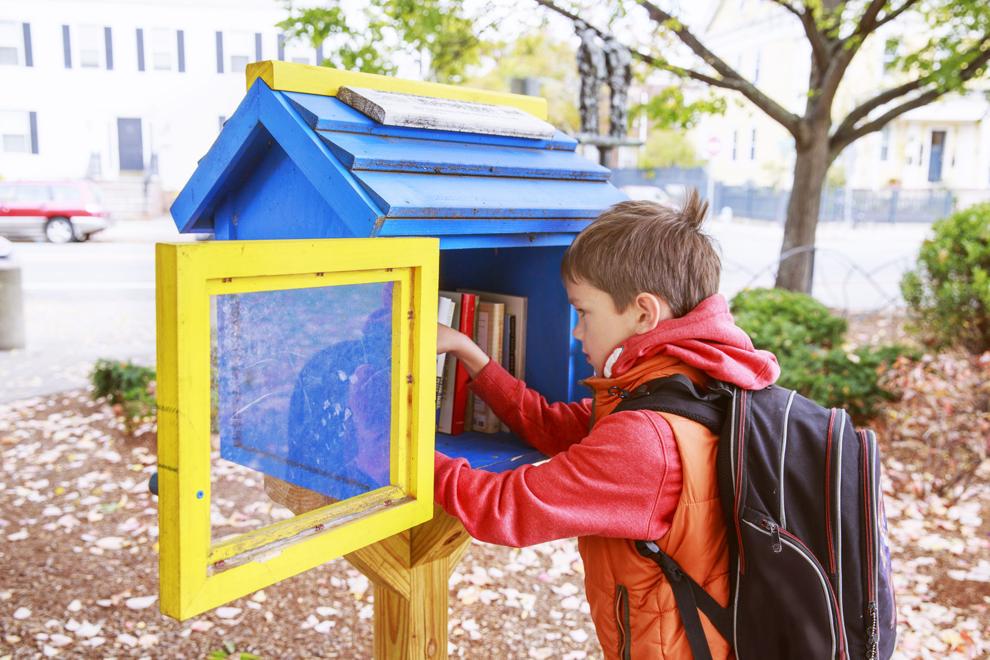 Maxwell's construction program is producing the pieces for roughly 150 book exchanges to supply kits for community organizations that will then assemble them. The partnership provides a real-life project for Maxwell students to work on — and they will be able to admire the results of their work in the community afterward.
"This is the biggest project we've ever done for somebody that's outside of the school," Maxwell teacher Mike Mahaffey said.
Mahaffey said the project fits the Maxwell program's themes perfectly. Students enroll in Maxwell's construction program because the program is not available at the school they're zoned for, or they want to receive industry certification in two years rather than in four years at their local schools. The program also covers upper-level math and science courses.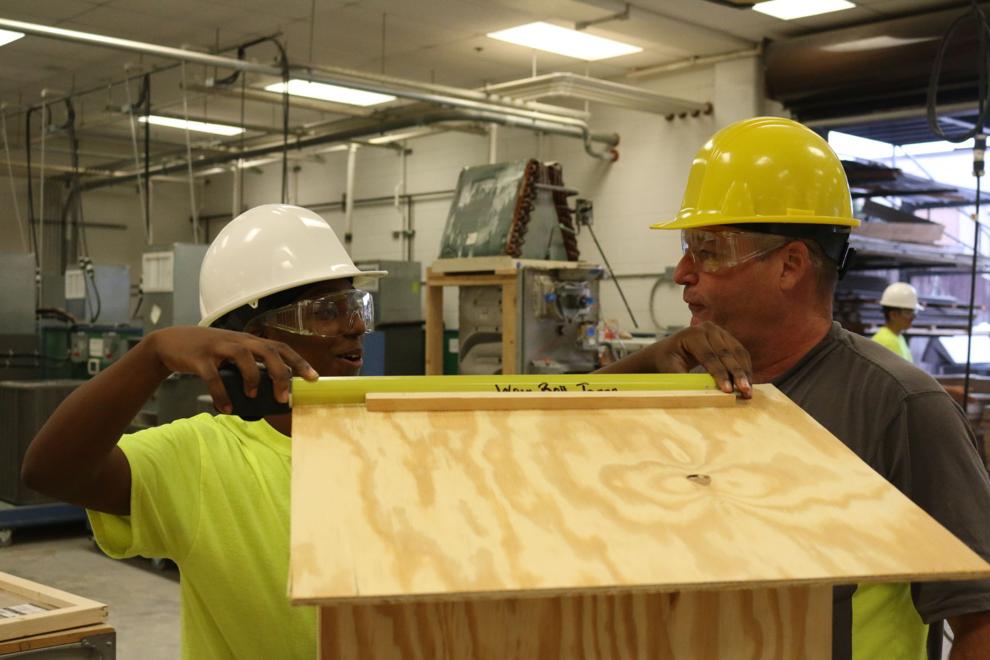 "I want to learn skills for carpentry if in the future I have to use it for something good," Berkmar senior Darianny Tineo said.
The student influence continues after the kits are assembled by companies and civic organizations later this month. Once the kits are assembled, the book exchanges are distributed to local artists, who paint and decorate the book exchanges.
Fenton said 50 of the early learning book exchanges will be art projects for GCPS students. The balance of the remaining book exchanges will be decided on a juried selection of design submissions from local artists.
In February, the Gwinnett Coalition will host an exhibition of all of the book exchanges that have been completed and decorated.
"The students can see the results of their work, and then they'll begin to be placed in the community," Fenton said.
The project is in conjunction with the Gwinnett Coalition's signature community service event: Gwinnett Great Days of Service. This year marks the 20th anniversary of Gwinnett Great Days of service. The Gwinnett Coalition connects volunteers to nonprofits and supports local food and book drives.
The event, which is set for Oct. 25 and 26, will include the assembly of book exchanges by volunteers from businesses and civic organizations. The Gwinnett Coalition partnered with Goodwill to supply an initial supply of children's books. There will also be book drives throughout the county during Great Days of Service.
"Hopefully that will start filling the book exchanges," Gwinnett Coalition Executive Director Ellen Gerstein said.