A grandfather and two of his grandchildren escaped after a fire early Sunday morning destroyed two homes on Twin Brook Way NW in Lawrenceville, fire officials said.
Firefighters responded at 2:03 a.m. to a neighbor's report of a house fire at the 200 block of Twin Brook Way NW in unincorporated Lawrenceville, fire officials said. The 9-1-1 caller reportedly saw the house behind theirs on fire.
Crews arrived to find two single-story, single-family residences on slabs fully engulfed in flames, Lt. Donald Strother said. Heat from the blazes had started to extend to neighboring houses to the left and right of the engulfed structures.
"As fireground operations worked to put out the fires, paramedics were swiftly preparing a patient for transport one street over," Strother said. "Per the Battalion Chief assisting with those efforts, one of the homes that was on fire was occupied by an older gentleman and two of his grandchildren.
"The gentleman was able to wake the children up and escape to the backyard. Neighbors that lived behind the home were able to kick the fence down and pull the family to safety. During their escape, the older gentleman did sustain injuries consistent with this type of incident.
"Paramedics transported him rapidly to an area hospital. The children's parents arrived during this time and took them into their care."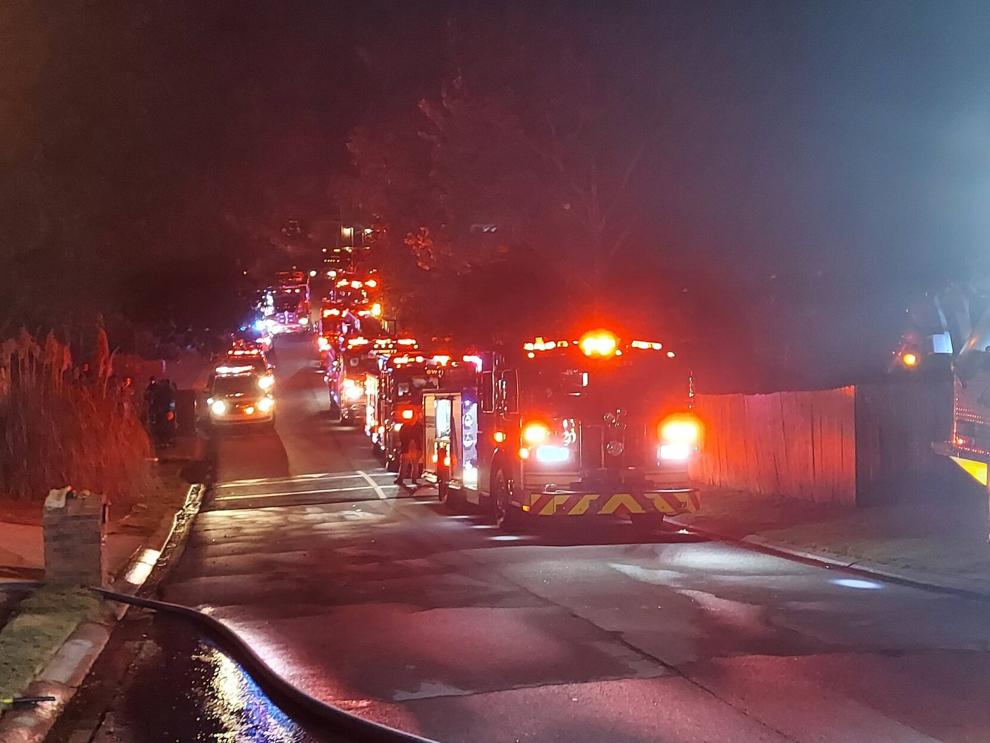 All occupants of the affected homes were accounted for during the primary and secondary searches, Strother said. Fire Investigators responded to the scene and are trying to determine the point of origin and cause.