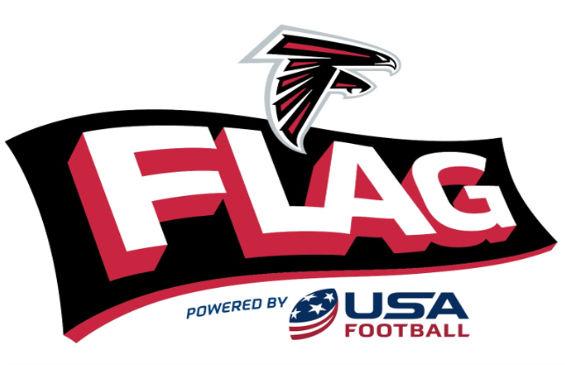 Halfback dives and wide receiver post routes are a few plays that high school girls across Gwinnett County will be learning this fall.
Gwinnett County Public Schools announced it will team up with the Atlanta Falcons and the Arthur Blank Foundation to provide a flag football league for female students in the school district.
The unique partnership makes the school district the first in the state to have a sponsored female flag football program. According to Steve Flynt, GCPS associate superintendent for school improvement and operations, the school district will be used as a model for other NFL cities and as an example to for groups to lobby the Georgia High School Association to sanction flag football as a sport in Georgia.
"This partnership will provide an opportunity for our female students to play flag football," Flynt said. "The NFL has wanted the opportunity for females to get involved in football in a number of ways in their NFL cities. The Falcons wanted to get out in front of this and wanted Gwinnett County Public Schools to be a part of this."
Flynt said the program will provide female students with an opportunity for physical activity as well as increase female interest in football.
"We're going to provide the opportunity to create one girls team at each high school," Flynt said. "The high schools will offer it to the females and have local teachers or coaches coach the teams."
School officials said teams will practice and play games on the high school fields in the district.
Flynt said there will be no cost to participants and any cost associated with the program will be funded through the Arthur Blank Foundation. In addition, each school will have customized marketing for the flag football program.
"We're going to provide very similar activities and requirements around flag football just like we do at all of our other sports," Flynt said. "It just won't be a GHSA sport at this time."
School officials said the season is expected to begin in October with signups for each school set to begin in the near future.