A father who was convicted in 2016 of hitting his 2-year-old daughter over the head until she died then hiding her body in the attic of their Lawrenceville apartment will remain in prison for the murder, the Georgia Supreme Court ruled.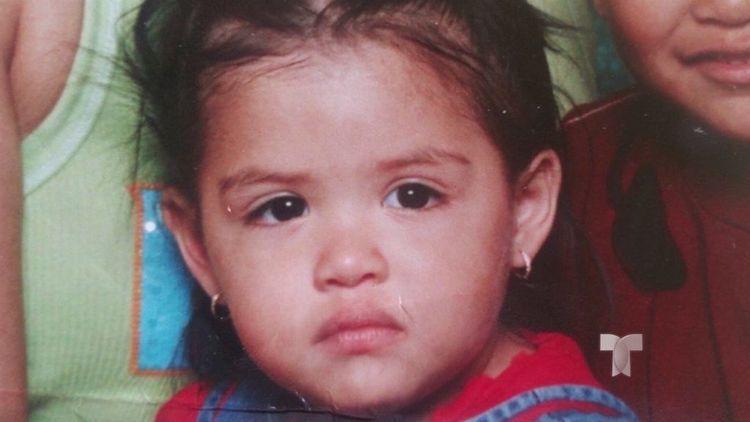 The state's highest court unanimously denied Christian Vasquez's appeal Monday morning, which was filed after a trial court denied his motion for a new trial. He was convicted on Dec. 15, 2016 of seven felony charges including murder, aggravated assault, cruelty to children and hiding a body in connection with Prisi Vasquez's murder.
At the time, Gwinnett County Superior Court Judge Warren Davis sentenced Vasquez — who fled to Mexico after the February 2007 murder — to life in prison plus 50 years, a sentence upheld by the high court's decision.
According to a Ga. Supreme Court case summary, the murder occurred on the morning of Feb. 3, 2007, after Amy Ruiz, who was married to Vasquez at the time, left the couple's home at 7:30 a.m. to go babysit her niece, leaving Prisi and her 3-year-old son, J.E., with Vasquez.
"At 9:36 a.m., Vasquez called Ruiz and said she needed to come home because Prisi was sick," the case summary said. "When Ruiz returned that evening after running errands, she found Prisi lying on the couch. Ruiz tried to talk to the toddler, who made noises with her mouth but could not form words. She eventually stopped breathing."
Ruiz testified at Vasquez's trial that when she asked her husband what he had done to Prisi, he told her to "shut up" and that "he needed time." She said Vasquez then stuffed Prisi's unclothed body into trash bags and hid her in the attic through an entrance in the bedroom closet.
"He then pressured Ruiz to get money for him, threatening to kill J.E. if she failed," the summary said. "Ruiz borrowed money from her sister, and the next day, she, Vasquez, and J.E. boarded a bus to Mexico. Ruiz did not tell her sister or family they were leaving, and after becoming concerned when they could not contact Ruiz, the family filed a missing person report after finding the couple's home in disarray."
Prisi's body stayed in the attic for 16 months, where, in the meantime, new tenants moved into the apartment beneath it, the Daily Post previously reported.
It wasn't until June 2008 when Ruiz called her father in Gwinnett from Mexico to tell him where Prisi's body was that police found the 2-year-old. Vasquez was indicted on four counts related to the case that August, though it took four years for him to be extradited back to Gwinnett.
In Vasquez's Ga. Supreme Court appeal, he listed a "number" of reasons his convictions should be overturned, including that prosecutors failed to present sufficient evidence to support his conviction for cruelty to children in the first degree based on his failure to bring Prisi to a doctor, the Monday opinion said.
Vasquez also argued that he received ineffective assistance of counsel from his trial attorney based on the attorney's failure to object to the admission of evidence that Vasquez had previously abused J.E. And, he argued, among other things, that the trial court erred in its instructions to the jury.
In Monday's 44-page opinion, which Justice Charles Bethel wrote, the high court laid out each of Vasquez's arguments and rejected them all. The high court ultimately found that the evidence at trial "was sufficient to authorize a rational jury to find Vasquez guilty beyond a reasonable doubt of each of the crimes for which he was convicted."