Gwinnett County Public Schools celebrated National School Counseling Week last week by honoring four local counselors during an awards ceremony.
The district said the awards highlight "the key role school counselors play in the academic success and overall well-being of all Gwinnett school children."
The district honored the following:
• Elementary School Counselor of the Year: Lauren Butler of Ivy Creek Elementary School
• Middle School Counselor of the Year: Fabiana Fischer of Dacula Middle School
• Secondary School Counselor of the Year: Boone Benton of Brookwood High School
• Mary Joe Hannaford Counselor Administrator of the Year: Denise Showell of Hull Middle School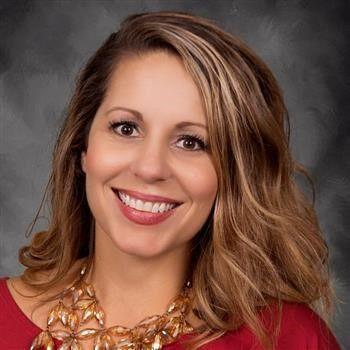 Ivy Creek's Butler was a driving force behind her school's celebration of Kindness Day in which students learned about kindness and are challenged to put their kindness into action. In addition to spreading kindness, students explored and shared their families' cultural histories. The result was a wall display that celebrated "the school's diverse and amazing students."
Laura Spencer, a fellow counselor at Ivy Creek, recommended Butler for the honor.
"Many students attend school regularly to see Mrs. Butler. She is the kind face and warm person who greets them each morning and she ensures that students feel valued, special, and loved," Spencer said. "Starting their day with her warm spirit is exactly what they need."
In her application for the award, GCPS officials said Butler described the work of counselors during the pandemic, saying: "As challenging as digital learning is at certain times, it also has allowed different connections with students, parents and teachers."
GCPS officials said during this time that Butler "set up an eCLASS page with resources for parents and students, recorded engaging lessons based on mindsets and behaviors, held individual sessions digitally for parents and students, and continued to educate herself about the long-term effects the pandemic will have on members of her school community."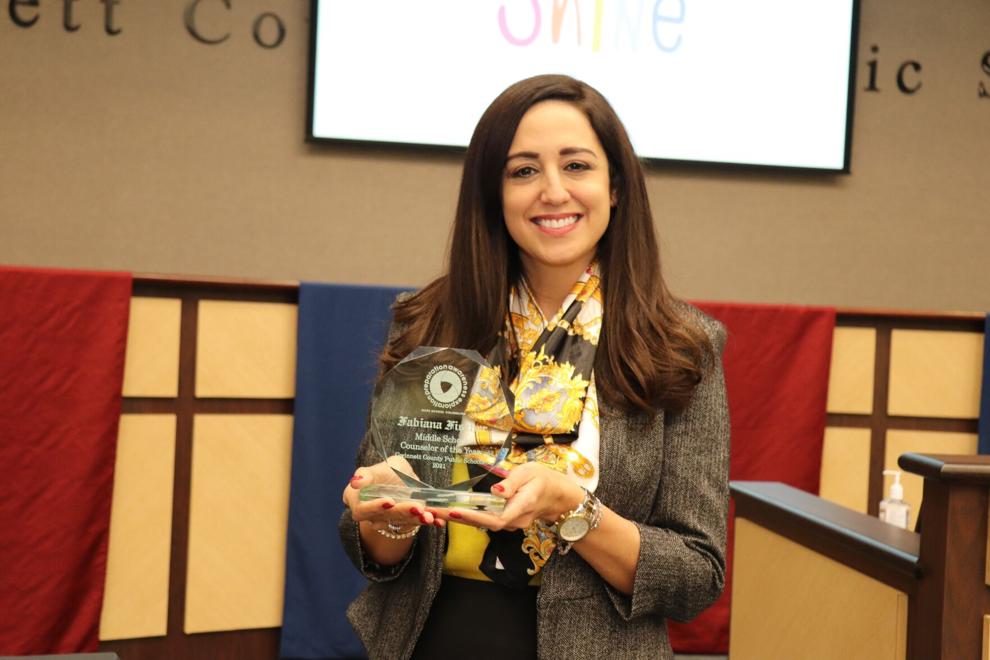 Dacula Middle School's Fischer is a sixth-grade counselor. In that role she has "displayed a caring heart and dedication that has changed lives, uplifted students, and had a positive impact on families," GCPS officials said.
Her principal, Kimberly Bussey, said that Fischer "soars in all endeavors as she serves students."
As part of her application, Fischer shared the path that brought her to counseling and Dacula Middle School.
"I realize that the most important part of my job was not learned in any books or classroom," Fischer wrote. "My job is more than a job to me, it is my calling."
Fischer brings her life experiences to her role as counselor. Those experiences brought her to the United States in 2000, when she was 22 , and helped her to learn English, earn her master's degree and achieve her dreams.
"I truly believe that my upbringing and my family is where I learned about the power of advocacy," she wrote in her application.
Fischer has led the effort to establish her school's Holiday Help and Love Backpack programs, which provide food, school supplies, clothes, and other items to students and their families. She also works with students through the Peer Leaders and mentoring programs and provides students with assistance as they manage stress and pursue a positive lifestyle.
Fischer provides safety plans for students with low grades and those needing support for social-emotional concerns. She also offers bilingual support to DMS families, providing the school's Spanish-speaking families with community resources and assisting them to express their voice in their children's education.
Bussey describes Fischer's leadership within the school, saying, "In addition to working with her counseling team to support our DMS families, Ms. Fischer also plays an integral role in supporting her fellow counselors. She attends county and local school trainings to enhance her skills and knowledge so that she can effectively facilitate meetings and weekly Kid Talks with the teachers and administrators at Dacula Middle School."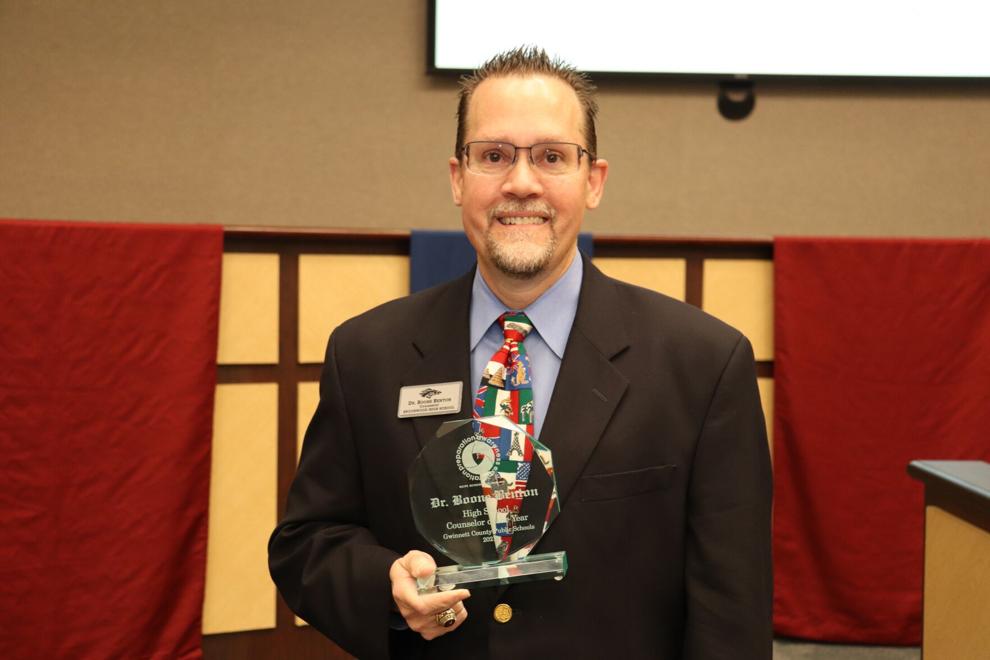 Brookwood High's Benton has been a counselor for 30 years.
 "As principal, I often hear from parents and students who have had positive encounters with Dr. Benton," Brookwood Principal Bo Ford said. "This positive impact leads to students' health, happiness, and success."
Peer leadership and peer mediation are important facets of Benton's professional work. He has led the Gwinnett County Peer Leader program, growing it to include 21 high schools. He leads and provides training for other high schools and middle schools in the district.
In addition to sharing his knowledge locally, he has presented at the National Association of Peer Program Professionals. At Brookwood, he promotes diversity and servant leadership within the 67-student Peer Leader Program.
Ford said he credits much of the success of his school's program to the leadership modeled by Benton.
"Dr. Benton has been instrumental in our recognition in gaining national certification as a peer program from the National Association of Peer Program Professionals," Ford said. "Brookwood was the first school in Gwinnett County to receive this awesome recognition and is one of only three schools in Georgia to earn the honor."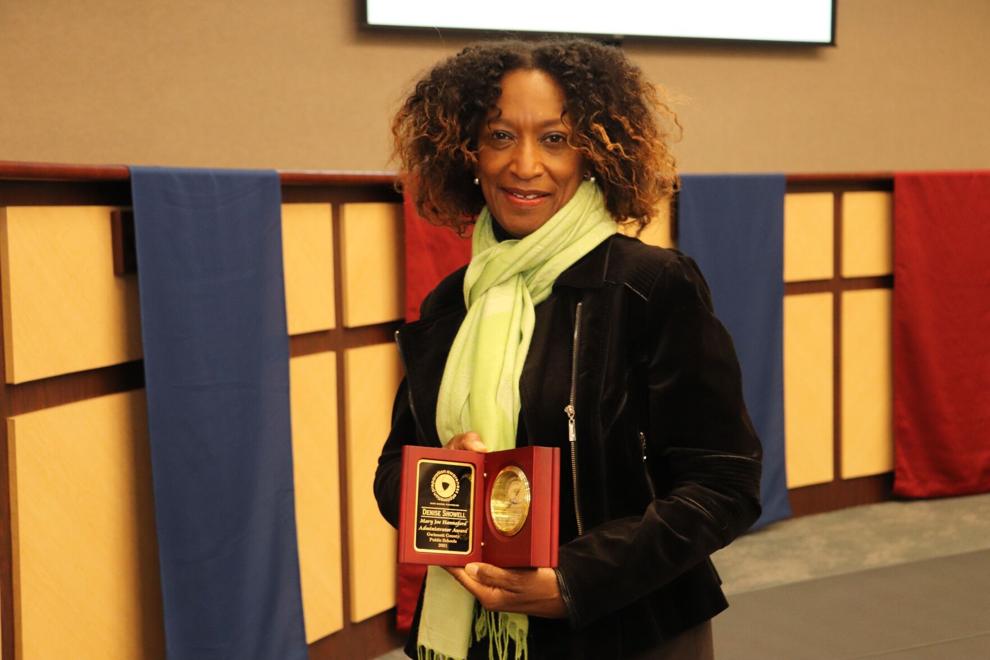 At Hull Middle School, Showell's support of the counseling department is described as "unparalleled" by her counseling team. The counseling team at Hull nominated the principal for the Counselor Administrator of the Year award, writing:
"As the leader of Hull Middle School, Mrs. Showell has an enormous amount of responsibility, and she shoulders it with the utmost care and professionalism. She is dedicated to making Hull Middle School the best it can be and encourages those around her to reach their potential… She consistently recognizes the work that we [the school's counselors] do through advocacy, collaboration, and by being a systems change agent herself."
The active role Showell takes in supporting counselors at Hull Middle School is evident in her words and actions. She empowers the counseling department to create schoolwide programs that are developmentally appropriate and that meet the needs of the school community.
She consults with counselors and includes them in important initiatives, giving them the freedom to carry things to completion. 
"(Showell) genuinely cares about every one of our students and makes an effort in learning their names and acknowledging them with a warm smile and a kind word when she sees them in the hallway," the Hull counseling team wrote. "She is just as warm with our staff, more specifically our counseling staff. She sets a positive tone for our school, and she does this from a place of sincerity."