Recently-released body camera video from the moments Forsyth County Sheriff's Office deputies found a newborn wrapped in a plastic grocery bag in the woods shows the baby still had her umbilical cord attached when she was located.
The agency shared footage of baby India's discovery Tuesday morning as part of a Facebook post, which said investigators are "continuing to aggressively investigate and follow leads regarding Baby India."
"As of (Tuesday), we are still receiving tips from across the country on the possible identity of Baby India," the post said. "We are happy to report that Baby India is thriving and is in the care of the Georgia (Division) of Family and Children Services."
India, as officials named her, was found by residents around 10 p.m. on June 6 near Daves Creek Road, which is located on the south end of the county. Forsyth County Sheriff's Office deputies responded to the area after the residents called 911, the Daily Post previously reported.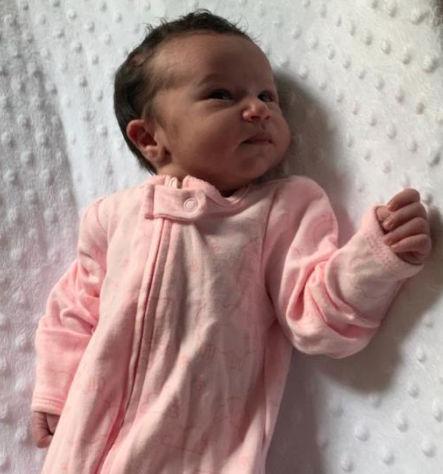 At the time, Forsyth Sheriff Ron Freeman said it was a miracle India was found, as she appeared to have been born very recently — so recently, the body camera footage shows, that in addition to her umbilical cord, the placenta was still attached.
"It was, without doubt, divine intervention that this child was found," Freeman said. "Surprisingly, the baby was in good condition."
The sheriff's office said Tuesday they released the body camera footage "in hopes to receive credible information on the identity of Baby India and to show how important it is to find closure in this case."
"FCSO would also like to remind the public that the State of Georgia has a law called Safe Haven (HB 391)," the post said. "This law allows a child's mother to leave her baby, up to 30 days old, with an employee of any medical facility including any hospital, institutional infirmary, health center or birthing center in Georgia without prosecution. This includes hospitals, fire stations and police stations."
Anyone with information about India is asked to call the agency's tip line at 770-888-7308. Callers can remain anonymous.