Snellville's Eastside Medical Center recently received a top grade for patient and hospital safety in the Spring 2019 Leapfrog Hospital Safety Grade report, while Gwinnett's other main hospital, Gwinnett Medical Center, declined to participate.
Last month, The Leapfrog Group, a nonprofit that works to better the quality and safety of American health care, released its biannual report, which assigns "A," "B," "C," "D" and "F" letter grades to general acute-care hospitals in the U.S.
Eastside received an "A" grade, keeping with its fall 2018 score. GMC chose not to participate in the spring survey.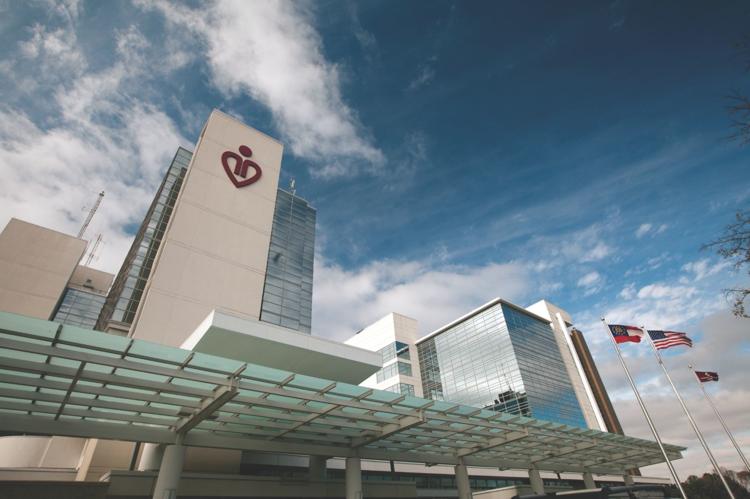 "While GMC has seriously considered participation, the Leapfrog survey requires the dedication of fairly substantial time and resources," said GMC Executive Vice President and Chief Medical Officer Dr. Alan Bier. "We felt such resources were best allocated for the care of our patients during the timeframe in which the study was conducted and thus we chose not to participate in the survey. We will certainly consider similar opportunities in the future."
Developed under the guidance of a national expert panel, the Leapfrog Hospital Safety Grade uses 28 measures of publicly-available hospital safety data to assign grades to more than 2,600 U.S. acute-care hospitals.
Prior to Eastside's fall 2018 "A" grade, it had received three "B" grades — in the spring of 2018 and in both 2017 reports — and two "C" grades in 2016.
"At Eastside, patient safety is our top priority," said Trent Lind, the hospital's CEO. "Earning an 'A' in patient safety from Leapfrog is a testament to the hard work and dedication of our Eastside colleagues across all departments to provide the highest quality of care for our patients."
Though GMC declined to participate, Bier said the hospital is "continually improving patient experiences through a number of quality and safety initiatives, including those at our main campus in Lawrenceville, the Gwinnett Women's Pavilion and at GMC-Duluth."
"As a participant in the Georgia Perinatal Quality Collaborative, the Gwinnett Women's Pavilion at GMC-Lawrenceville has achieved a record that is far superior to its Level III peers in responding to obstetric hemorrhage events and continues to improve," Bier said. "GMC has also experienced successful results related to many other quality and patient safety initiatives. Like many hospitals, GMC tracks a number of health care associated infections, including central line blood infections and catheter-associated UTI. As of this fiscal year, which runs through June, GMC has met or exceeded benchmark results and our Duluth facility has not experienced any CLABSIs or CAUTIs."
Northside Hospital, which received approval earlier this year to merge with Gwinnett Health System, GMC's parent company, received an "A" grade for both its hospitals in Leapfrog's 2019 spring survey.
To view the hospitals' grades, visit hospitalsafetygrade.org/your-hospitals-safety-grade.