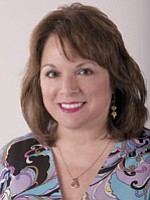 There is definitely no lack of artistic activities for children in our area this summer, especially for drama and dance. Two more of the Gwinnett arts organizations have put forth information about their offerings for young artists.
Sugarloaf Performing Arts offers summer intensives for older dancers and a slate of children's classes for younger ones. This nonprofit, located at 1140 Old Peachtree Road in Duluth, has a bounty of opportunities, from "Little Princess" camps for 3- to 5-year-olds to intensives for the older and more serious dancer.
"Our dance intensives offer a rigorous training program in a nurturing environment," said Artistic Director Lori Zamzow-Wire. "We provide a supportive atmosphere conducive to stimulating personal growth for dancers."
The first intensives will be held June 10 to 14 and June 17 to 21. Students will participate in daily instruction in ballet technique, pointe, classical repertoire, modern and jazz. This intensive offers a split schedule to accommodate dancers of varying skill levels. Intermediate to advanced students will attend classes 10 a.m. to 3 p.m. Beginner to intermediate students will participate in a half day curriculum from 2 to 5 p.m.
Instructors include former Georgia Ballet dancers Krysten Hill and Kara Hill-Protos, and Jaspin Newell of Broadway Dance Center for Jazz.
More intensives for the premiere and elite divisions in the school are scheduled for July, with dates to be announced. These intensives will feature a slate of teachers including Atlanta Ballet dancer Thom Pantos, former Alvin Ailey teacher Robyn S. Higgs and members of Sugarloaf Ballet's staff.
In addition to the Princess Camp, SPA offers younger campers and All-Star Dance Camp for ages 6 to 8, Tumble Camp for ages 9 and up, Mini Tumble Camp for ages 6 to 8, and Camp "Acting Out" Drama Camp for ages 9 and up. There are also open classes for dance and tumble. Call 770-476-0025 for more information.
New Dawn Theater is presenting its fourth annual Summer Drama Camp Series for kids ages 6 to 16 from July 8 to 12. The camp will prepare young thespians for a formal performance in front of a live audience. The play itself is to be announced, but it will be "great fun for boys and girls," according to the New Dawn spokesperson.
Subjects studied will be audition preparation, technique, projection, character building, costumes and makeup, set design and stagecraft, and improv games.
Tuition is $250 for the first child in a family, with multiple siblings being $200. This fee will include a professional black and white head shot, a goodie bag, a T-shirt and most of the supplies needed for camp.
New Dawn is located at 3087 Main St. in Duluth. For more information, call 678-887-5015 or visit www.newdawntheatercompany.com.
Holley Calmes is a freelance writer and public relations consultant specializing in the arts. Email her at hcalmes@mindspring.com.