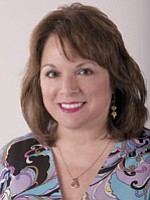 Northeast Atlanta Ballet ends its season with a "return by popular demand" ballet, "Aladdin." First performed in 2009, the production was an instant success and NEAB's Artistic Director Jennifer Gordon decided to bring it back to end the 2012-13 year.
The performances are today at 7:30 p.m. and Sunday at 3 p.m. Tickets are $13.50 to $16.50 in advance and $16.50 to $19.50 the day of the performance. Group rates are available.
"This ballet was so well received in 2009. We are excited to bring it back to our community," said Marsha Byokawski, NEAB's board president.
The story is one that will be enjoyed by viewers of all ages. When a streetwise beggar, Aladdin, becomes smitten with the high-spirited Arabian princess, he is forbidden to see her by the Sultan's evil Vizier. But when Aladdin discovers a spunky genie inside a golden lamp, he is promised three magical wishes that could make his dreams come true. Will the genie's magic help Aladdin win the hand of his princess to live happily-ever-after?
Performing the role of Aladdin is NEAB alumni Ian Schwaner. This young man is attending the University of North Carolina School for the Arts on scholarship. He has also received a scholarship to study this summer at American Ballet Theatre.
The female lead will be danced by Emma Button, a rising junior at Parkview High School. Button is attending the Next Generation Ballet this summer on scholarship. The role of the Genie will be performed by Katelyn Smith who is graduating from Brookwood High School this Spring. Smith will be dancing at Nashville Ballet this summer on scholarship and hopes to stay there as a part of Nashville Ballet 2.
The Sultana will be performed by Cynthia Hardegree, another Brookwood senior who will be attending the University of South Carolina in the fall.
In all, there are 85 dancers in the production along with the guest dancers who are Schwaner, plus Patrick Schambach and Scott Palma.
The choreography is by Kristy Nilsson who also choreographed "Beauty and the Beast" for Northeast Atlanta Ballet. "Kristy Nilsson is a phenomenal choreographer," Gordon said. "Her attention to detail in bringing the stories to life is unsurpassed."
Northeast Atlanta Ballet was founded in 1996 by Gordon. The company has two school locations at the Lilburn School of Ballet and the Grayson School of Ballet.
For more information about Northeast Atlanta Ballet and their programming, visit lilburnballet.org/northeast-atlanta-ballet.
Holley Calmes is a freelance writer and public relations consultant specializing in the arts. Email her at hcalmes@mindspring.com.