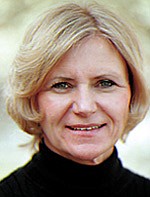 Mary King Lee of Lawrenceville was never one to take part in pageants, but she always did love being on stage. In high school she competed in recitation contests and won medals for monologues. She and her sister used to perform a vocal duet of "I've Been Working on the Railroad," she often played the lead in high school plays and, more than anything, she's always loved to dance.
"I always loved performing and had a heart for entertaining other people," Lee said.
Pageants were something she never thought about until 2010, when at 60 years old she was inspired by a friend to enter the Senior Ms. Georgia Pageant. With no past experience in this area, she came in as second runner-up.
What she learned from participating was that winning a pageant isn't just honor and glory for one night, but a chance to have a platform and a cause to share with others. This year, she competed again and won.
"The first time I did it for me," she said, "but the second time, when I did it in the spirit of servanthood, I won."
The pageant included an interview, evening gown competition, an onstage question and a display of talent, which for Lee was, not surprisingly, a cha-cha.
And then there's that platform she was really interested in, an opportunity to spread the word to seniors that this is their time.
"We shouldn't be talking about the past and our aches and pains. We should be raising a generation," she said. "In our 20s, 30s and 40s we were raising our children on our time line and we were gaining knowledge and experience from it. God didn't create us to retire and putter in a garden. He created us to finish our time line by putting all those experiences to good use. Look how old Abraham and Moses were when God used them."
Lee is now a member of the Georgia Classic Club, a group of former pageant participants who contribute to the community. Through the club she performs with the Dazzlin' Dames, a troupe of senior dancers.
"We perform in nursing homes and anywhere we can entertain people," Lee said.
As Senior Ms. Georgia, she is also encouraging all seniors to take care of themselves, to take supplements, diet, exercise and keep a positive attitude. Lifelong education is also part of her platform."Some women my age can't even write a check. When their spouse dies, they don't know their finances and they lose everything and end up dependent on their children."
But Lee has been touching more than just the senior crowd. Her granddaughter, Ryann Powell, a freshman at Archer High School, was really inspired by all the possibilities Lee gained from winning a pageant. She just won her first title and currently reigns as "Archer's Sweetheart," which I'm sure has her grandmother dancing on air.
Susan Larson is a writer from Lilburn. Email her at susanlarson79@gmail.com.