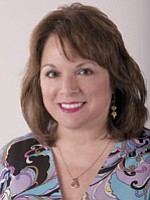 Many serious young dance students opt to travel far from their home studios during the summer to study at a program conducted by a prominent dance company or school. When they return home, their dance skills will be enhanced, all to the benefit of area audiences.
Two sisters from Gwinnett Ballet Theatre, Kendall Greene, 18, and her sister Madison, 14, will be busy this summer. Kendall, a 2013 graduate of Brookwood High School, will be at Nashville Ballet on scholarship. In the fall, she will move to New York City to live and study year-round at the Gelsey Kirkland Academy of Classical Ballet.
Madison Greene ventures out of the country. Her showing at Youth America Grand Prix finals in NYC this spring resulted in an offer to study year round at the Princess Grace Academy in Monaco. However at 14, her parents felt it was best to go with another option: a scholarship to the Royal Winnipeg Ballet in Canada.
Abigrace Diprima, a rising senior at GBT, also has a full summer ahead of her. She will be studying at Houston Ballet for six weeks, followed by three weeks on scholarship at the French Academie of Classical Ballet in New York City.
Rising senior Bianca Melidor is headed to Ballet West in Denver on scholarship -- another result of performing at Youth America Grand Prix.
Nashville Ballet seems to be the place for many GBT ballerinas this summer. Besides Kendall Greene, there are eight other dancers attending: Lauren Pappafotis, Hannah Freeman, Abbey Salas, Kelli Frangoulis, Danielle Hoyle, Claire Bockhop, Emma Duke, and another "sister act" -- Jordan and Cameron Silas.
Florida is a "hot" destination for some GBT dancers. Kenzie Martin and Madeline Whitehead are both on scholarship at Next Generation Ballet in Tampa. GBT girls at the Orlando Ballet include Nichole Polakowski, Claire Collier, Grace Scartz, Mary Grace Manton and Tia Bi. Taylor Adams is studying at Carolina Ballet in Raleigh, N.C.
Southern Ballet Theatre has Ashleigh Porter attending Next Generation Tampa. Jolette Rowland is attendingAcademie Americaine De Danse de Paris in Paris, France. Kelly Rayborn is attending Brenau University majoring in dance education. She received a $7,000 academic and dance scholarship.
Northeast Atlanta Ballet has many summer intensives attendees. Katelyn Smith will attend Nashville Ballet this summer and plans to dance with Nashville Ballet II this fall. Elizabeth Yavnel will also be in Nashville this summer. Liesl Wiedmann will be returning to The Rock School in Philadelphia. Emma Button will be attending Next Generation Ballet in Tampa. Aria Colangelo, a rising senior, will be studying with Atlanta-based Staibdance in Sorrento, Italy. Shannon O'Reilly will attend Carolina Ballet's summer intensive. Glori Thomas, a rising senior, will travel to Ohio to dance with the Cincinnati Ballet.
Sugarloaf Performing Arts dancers also have an exciting summer planned. Emily Nash goes to the Joffrey Ballet in New York City, and Charly Gioino and Jane LaMay will attend the prestigious Central Pennsylvania Youth Ballet.
Holley Calmes is a freelance writer and public relations consultant specializing in the arts. Email her at hcalmes@mindspring.com.