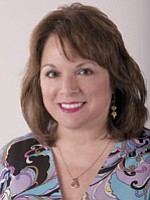 A brand new musical organization is on the horizon.
The Lawrenceville Community Orchestra has begun rehearsals, developing a website and planning to get its nonprofit designation. This new organization is the brain child of several people, principally LSO's young Director Hunter McGee, whose roots in Gwinnett go deep.
The Lawrenceville Community Orchestra began as an idea for a completely different type of group.
"Originally it was going to be a wind ensemble for high school and college age students in the area looking for an outlet, but we then expanded into something which we believe will be much better and more beneficial to us and the community," McGee said. "Many of our members were previously members of a smaller orchestra, also directed by me, that was based out of Lawrenceville Presbyterian Church. It was active from 2009-2012, but dissolved in the spring of '12. These members expressed to me how much they missed playing in that type of setting, but we wanted to move forward and create something new that would be less exclusive and more a part of the entire community."
The LSO will perform their first concert 7 p.m. April 4 in the Central Gwinnett High School theater. The theme will be "music from around the world."
Most of the 20 musicians so far are high school and college age, although the plan is to include more adult musicians as the group grows.
Membership is still open to any string, wind or percussion musicians in the community who have performing experience.
As director and conductor, McGee comes with much experience in the Gwinnett music world for one so young. Graduating from Central Gwinnett High School (where she was drum major) in 2012, she is a percussionist with Emory Wind Ensemble, a member of the Gwinnett Symphony Orchestra and the Atlanta Trumpet Ensemble. She is also auditioning for the University of Georgia's Percussion Studio in March.
Others who have been "instrumental" in creating this new organization include Soliel Lee, the LSO's lead trumpet player.
"She is constantly giving me feedback on my arrangements and leadership style, which keeps me on my toes and allows me to see a different perspective on things by which I can better myself," McGee said.
Kaytea Lane, a bassist, is also looking for ways to help the new organization with her positive attitude.
"Our goal is to provide an outlet to musicians of all ages in which to grow in their musicianship, as well as display their talents to the community," McGee said. "Many of our players are very standout musicians in the community. Basically, we just want to make good music and share it with everyone. The possibilities are endless."
Those interested in becoming a part of the group or attending their concert on April 4 can contact McGee at mcghtster@gmail.com or 404-402-1204.
Holley Calmes is a freelance writer and public relations consultant specializing in the arts. Email her at hcalmes@mindspring.com.