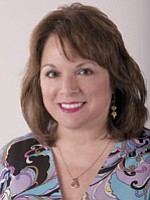 Aspiring young artists who live in the Duluth ZIP codes of 30096 and 30097 have an opportunity to gather funding for college this year when the Duluth Fine Arts League holds its annual Scholarship auditions on Sunday. Notable changes and expansions in this offering have been made this year as it grows along with DFAL's membership and influence.
"The scholarship program is an integral part of the focus of the Duluth Fine Arts League," said Kay Montgomery of the DFAL. "It offers the opportunity for students to achieve their dream of majoring in a fine arts degree in their secondary education. The Duluth Fine Arts League is proud to provide these scholarships to the future artists and performers of our community."
Ten young artists have gone through an application process, and their presentations will be held 2 to 5 p.m. Sunday at the Red Clay Theatre in downtown Duluth. Hosted by Eddie Owen and Duluth Mayor Nancy Harris, five judges make up the panel of decision makers. This year, three scholarships will be presented to first-, second- and third-place winners in the respective amounts of $2,500, $1,500 and $1,000. Another change in this year's audition allows any graduating young artist from not only Duluth High School but Peachtree Ridge High School and 20 private schools in these ZIP codes to participate. Students must also be U.S. citizens.
The public is invited to attend and watch these 10 presentations.
Students went through a rigorous process to apply. They first filled out a form and submitted it to the DFAL. The form contained essay and other questions which were the basis for choosing the 10 students invited to audition.
The categories for fine arts scholarships are music, which includes choral, instrumental, strings, brass, woodwinds, piano and percussion; the visual arts, including art, graphic art and photography; and performing arts including theater and dance.
Those chosen for the auditions have up to 10 minutes on stage to tell the judges about themselves and perform or demonstrate their art. Visual arts students will bring three samples of their work or present a slide presentation.
This year, there will be two music, two dance and six theater auditioners chosen to compete for the scholarships. Judges will be Dan Adkins, Robert Egizio, Susan Johnson, Ricardo Aponte and John Lazlo.
Funding for these scholarships comes from the DFAL's annual event "Arts at Twilight." This year's party will be July 20 from 7 to 10 p.m. at the Hardeman's Fine Art Glass in downtown Duluth. This year's theme is "A Tour of Italy." Tickets are $35 or $40 at the door and will cover entertainment, hors d'ouevres, and wine.
For more information, email Mary Buck at Marybuck1@bellsouth.net or visit www.duluthfineartsleague.org.
Holley Calmes is a freelance writer and public relations consultant specializing in the arts. Email her at hcalmes@mindspring.com.