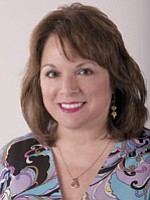 The Duluth Fine Arts League will embrace the spirit of hospitality on Dec. 8 by inviting the public into four of its area homes which will be filled with art and music. The second annual "Artists in the Homes Tour" will be held from 5:45 to 9 p.m. featuring eight different artists within the four decorated homes.
"This year we are adding a new element to the tour by highlighting local artists within each home," said Duluth Mayor Nancy Harris who is also a founder of the Duluth Fine Arts League. "There are so many talented artists in our area, and these homes provide the perfect backdrop."
Not to be outdone, all of the merchants on Main Street will have their windows decorated for the Holiday Window Contest. Sponsorship of this event includes many area businesses such as Georgia Trails of Sugarloaf, Peace, Love and Decorating, Huthmaker Violins, Chocolate Perks, 2 Smith Gallery, Rain, the Salon and New Dawn Theater.
Each of the featured homes will have two professional artists to entertain guests as they tour the homes.
The walking tour starts at 5:45 p.m. at City Hall -- doors will open at 5:30 p.m. City Hall will be decorated as well, and the professional group "Luv Notes," a female trio, will be performing.
The first stop is a condo located in Ridge Towne Place where the homeowner personally designed and handpainted every inch of the residence. The second home is a historic house on West Lawrenceville Street which was built in 1899. It has expanded over the years with unique nooks and crannies, and the large collection of furniture and eclectic art.
The tour then winds to a townhouse overlooking the Town Green which is filled with antiques and art from all over the world. The last house is another historic home on West Lawrenceville Street built in 1920, complete with a wrap-around porch.
Artists for the tour include many well loved Duluth names. Ann Parsons Odum is a native of Duluth who has seen her town go from sleepy rural village to metropolitan suburb. She has memorialized the landmarks of her life in her art. Kathy Fincher is an internationally known painter who has been called "the Female Norman Rockwell." Her incredible technique and deeply moving images endear her to many.
August Wilson is another visual artist originally from Mobile, Ala., who is now based in Atlanta. She is a painter, printmaker, installation artist and blogger who focuses on the traditions of the deep South in her art.
Melissa Sellars produces art that tells us not to take life too seriously. Using her distinctive style, she conveys emotional energy as a reflection of her personal life and experiences.
Musician Elana Nolte has performed with the Rome, Macon and Columbus Symphonies plus touring groups. Kathy Tucker is a pianist, songwriter and arranger who studied at the Peabody Conservatory of music. She has had numerous songs recorded and published.
Tickets for this event are $20 and can be purchased at Duluth City Hall, Hardeman Fine Art Glass and the Gwinnett Community Bank.
Holley Calmes is a freelance writer and public relations consultant specializing in the arts. Email her at hcalmes@mindspring.com.