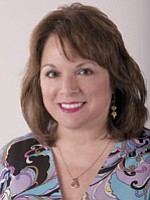 Lionheart Theatre will keep the doors open all summer with camps for kids, and adults, who enjoy singing, dancing and acting. The best news is that these camps are affordable as well as being lots of fun while encouraging creativity.
This active nonprofit arts organization has been bringing quality theater to the Gwinnett community since 2000. Located at 10 College St. in Downtown Historic Norcross in the Norcross Cultural Arts and Community Center, Lionheart will present seven plays during its 2012 season. Summertime includes theater camps as well as offering their next production, "The Jungle Book," as a theater experience aimed at youth. "The Jungle Book" will be presented July 20, 21 and 22.
"Our camps emphasize creative fun and theater basics," Lionheart's Sean Casey said. "We always start with theater games to warm up. The children are just playing, but while they're playing, they're learning about how to move their bodies, create characters and support other actors. Then we work on a couple of song and dance numbers. Also, all children are in a short skit. Skits are kept short and easy so young actors can easily memorize the lines and can enjoy their characters and enjoy being on stage."
Three camps will run from June 25 to 29. On this week, campers ages 4 to 7 can get ready for July 4 with a "Patriotic Fun Camp." From 10 a.m. to noon, campers learn patriotic skits and songs. The cost is $100 and siblings are $75 each.
"Born in the USA!" camp focuses on ages 7 to 12. This camp will be held from 12:30 p.m. to 3:30 p.m. Campers will perform scenes from patriotic shows such as "1776" and "Yankee Doodle Dandy." The cost for this camp is $150 and $100 for each sibling.
A third camp invites performers ages 10 to adult who already have some stage, singing and dancing experience. This camp is "Advanced Musical Theatre" camp, held from 3:45 p.m. to 5:15 p.m. Campers will work on one great musical theater number taught by a professional choreographer/director and perform it at the Lionheart Talent Show on July 29. The cost for this is $20.
The summer ends with the talent show on July 29 which features open mic fun for kids and adults. The time is 7 to 10 p.m. and admission is $5 for both audience and performers.
"We have a lot of laughs and a lot of opportunity for children to let lose creatively in a way they can't do at school or other places," Casey said. "For some children, just being brave enough to get on stage and say a line is a wonderful victory. Other's may feel the rush -- the magic -- of performing and decide acting is something they always want to do. We also teach how to be a good audience member, a good cast member and to respect the theater and everyone in it."
For more information visit www.lionhearttheatre.org or call 770-885-0425.
Holley Calmes is a freelance writer and public relations consultant specializing in the arts. E-mail her at hcalmes@mindspring.com.